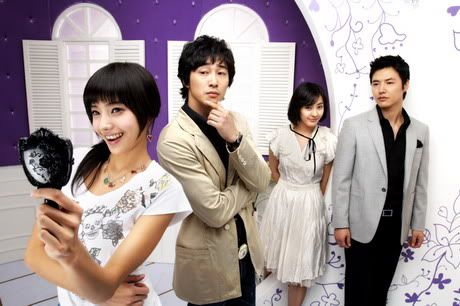 Starring:
Han Chae Young as Shin Na Ra / Shin Na Kyung (Cosmetic beauty counselor)
Kang Ji Hwan as Nah In Jae (Cosmetic gallery manager)
Park Eun Hye as Chae Mi-rae (Head of the cosmetic store management team)
Yoon Sang Hyun as Kang Seung-woo (CPA, Nah-ra's ex-boyfriend)
Park Jung Soo as Nah In Jae's mother
Kim So Yun as Shin Na Kyung (the real 20 year-old sister)
Park Geun Hyung as Shin Na Ra's father
Kim Chang Sook (김창숙) as Choi Soon Young (Shin Na Ra's mother)
Kim Joo Hyun (김주현)

Shin Na Ra, a woman who is almost thirty welcomes her boyfriend of ten years back from his business trip. During their dinner, he tells her that he not only had an affair but fell in love with another woman. Thus their relationship is no more. To make herself feel better, Na Ra drinks a large amount of alcohol and unknowingly dropped the ring her ex-boyfriend gave her into a random stranger's cup. The stranger, In-Jae, drinks the shot without seeing the ring and both of them end up in the hospital.

To support herself, Na Ra pretends to be her 20 years old sister in order to work as a cosmetic clerk at Mi-Rae (the woman her ex-boyfriend fell in love with)'s shop but fate has brought In-Jae to the shop to. Thus began their surprising journey of love, where In-Jae is in love with Mi-Rae too.

This is my second time watching this. I've been terribly bored lately and have been searching high-n-low for dramas that I had like before. This one I couldn't remember exactly if I did or not. I just remember the main actor was a cutie.

This was a typical Korean drama. One exception. The female antagonist was a little more overbearing. So much so that I really wanted to wring her neck. She started out as a sort of sweet girl and then totally lost it! She did things that most female antagonists would think of but not carry off. This character I really didn't like at all. And to think she was the girl I fell in love with in Witch Yoo-hee. Ugh!



The best moment out of whole show.....hehe!

The ending was typically uneventful. For a romance, you would think they would have sealed this with a kiss or a promise. I felt I was left hanging. Not even a freakin' hug. I think this could have been a better drama if they toned down the female antagonists character and had the leads show a little more love. I felt the romance but it was too late at the end.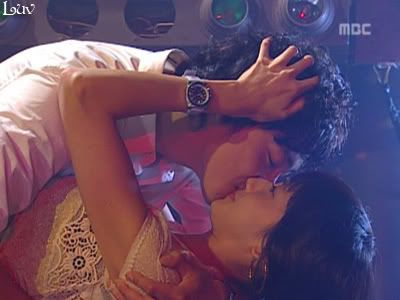 In all though, the story was interesting and there enough funny moments to keep me interested but it slowed down nearing the end. I just wanted more........................

Kang Ji Hwan