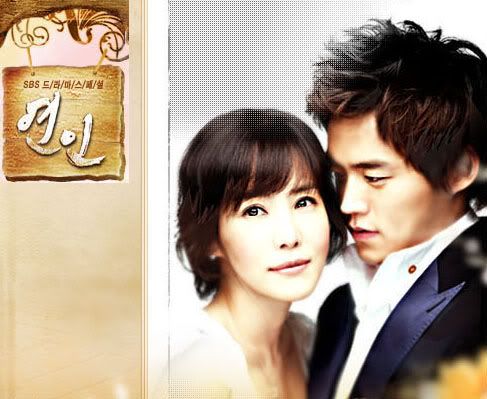 Starring:
Kim Jung Eun as Yoon Mi Joo
Lee Seo Jin as Ha Kang Jae
Kim Kyu Ri as Park Yu Jin
Jung Chan as Kang Sae Yeon
Extended Cast
Lee Han as Tae San (Kang Jae's left-hand man)
Yun Mi Joo as Choi Yoon (Sae Yeon's secretary)
Lee Ki Young as Uhm Sang Taek (Kang Jae's right-hand man)
Park In Hwan as Reverend Yoon Mok Sa (Mi Joo's dad)
Choi Ha Na as Hong Soon Jung (Mi Joo's roommate)
Yoo Jung Hyun as Seol Won Chul (Mi Joo's hospital boss)
Choi Il Hwa as Kang Choong Shik (Mr. Kang)
Yang Geum Suk as Jung Yang Geum (Mr. Kang's wife/Sae Yeon's mom)
Kim Roe Ha (김뢰하) as Nam Chang Bae (gangster)
Jang Hang Sun
Kim Ki Bang

Kang Jae is a wealthy businessman and gangster and Mi Joo is a plastic surgeon. These two meet after Mi Joo mistakens Kang Jae as being her sleazy brother-in-law. Kang Jae just happens to be the boyfriend of Mi Joo's pregnant neighbor, Yoo Jin. Sae-yeon meets Mi-Joo and falls in love with her feisty attitude. Kang-Jae works for the father of Sae-Yeon who is a gangster. Mi-Joo and Kang-Jae fall in love.

I have now officially found another favorite Korean drama. This one didn't disappoint me at all. This was wonderful. This will be placed in my top 5 list, for sure. *How many do I have in my top 5 list?*

I don't even know how to explain how awesome this show is. You just have to see it to believe it. It had just enough comedy to keep you from being bored. Yes. there might have been a few slow parts but the freakin' comedy from Kim Jeong Eun was amazing. She was a hoot and a half. Lee Seo Jin was hotness to the highest power. Geez, the story was just full of martial arts action. So in a nutshell......action, comedy, romance, drama....everything you could ever want. Lee Han was cute as the left-hand man to Kang-jae. His indifference to Mi-joo's friend and roommate was just too good.

This is a definite must see. PLEASE! See it. God, I just want to watch it again. Right now. It was that good!