Starring:
Hwang Jung Min as Goo Dong Baek
Kim Ah Joong as Han Ji Soo
Joo Sang Wook as Kim Kang Mo (Ji Soo's secret love)
Extended Cast
Lee Chung Ah as Goo Min Ji (Dong Baek's younger sister)
Lee Soo Young as Jo Seung Eun (Min Ji's best friend)
Baek Sung Hyun as Han Sang Chul (Ji Soo's younger brother)
Jun Mi Sun as Cha Yun Kyung (Ji Soo's manager)
Kim Kwang Gyu as Team Manager Go
Yun Mi Joo as Park Kyung Ae
Yoon Joo Sang as Director Yoon
Hong Ji Young as Jo Myung Jin (Kyung Ae's co-worker)
Moon Jae Won (문재원) as Yoon Seop (Dong Baek's junior, post office employee)
Kang Hee Soo (강희수) as Tae Won (Dong Baek's junior, post office employee)
Jung Dong Hwan as Kim Jung Wook (Kang Mo's father)
Ryu Tae Ho (류태호) as Assistant Kim (Kim Jung Wook's secretary)
Lee Hae Young (이해영) as Reporter Baek
Jo Sang Gun (조상건) as President Choi (Kang Mo's father-in-law)
Park Ha Sun as Choi Soo Yeon

Goo Dong Baek is an honest and good-hearted postman. One day he encounters with Han Ji Soo, a top celebrity. However, an ordinary man gets no chance to show his feeling to this top actress who everyone loves. Six months period of time with her elapses like a midsummer night's dream. But he cannot just end up his love like a "dream". Shouting out love! His love has just begun. --KBS World

Another drama that started off so well......then sort of fell apart.....but then really made no sense.....then the end (to me) was anticlimactic.

Really, the only reason I watched this show was the comedy/acting of Ji Soo's brother Sang Chul. OMG! First of all, he is terribly FINE! But his teamwork with Dong Baek was hilarious. Those two really worked well together through out the show. And the infatuation that Dong Baek's sister had for Sang Chul (well, I knew how she felt) was too cute. I was actually routing for those two even though in Korean culture in-laws are forbidden.

I read so many reviews for the downfall of Kang Mo (the boyfriend who made Ji Soo's life hell). Actually, I sort of felt sorry for him. I mean I really believed he loved Ji Soo but the manipulation from his father made his life a living hell. Yeah, he's a grown man and could have ignored or rebelled against his father but that is so easy to say. Anyway, his relationship with Ji Soo was terminated even though he desperately held on as long as he could. Sang Chul was no help and well, Dong Baek finally grew balls and made Kang Mo miserable as well. *sigh*

This was a great time waster but I probably won't watch it again. It was alright but really could have been written better or added just more depth or fire to the story. Seemed a bit dull with the exception of Sang Chul. *dreaming*

Baek Sung Hyun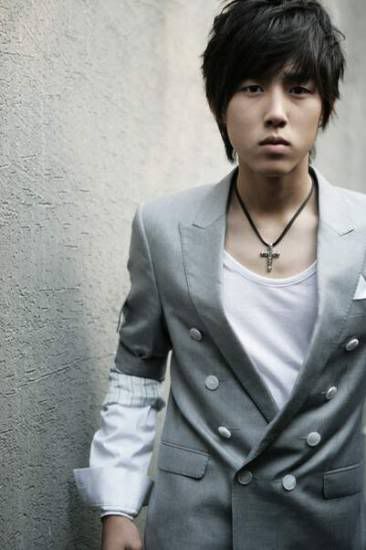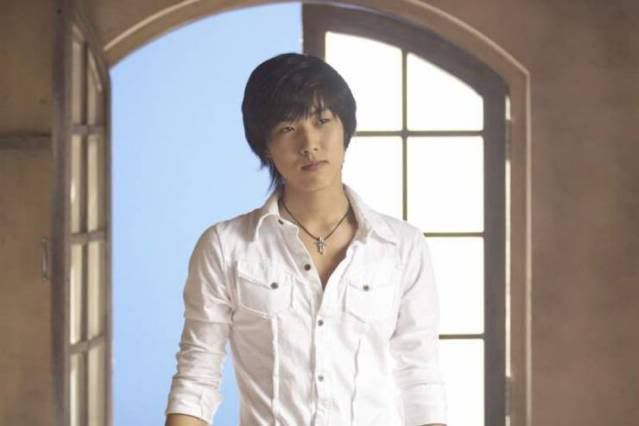 Ya know what really sucks? I'm old enough to be his mother. *Ugh!* I graduated high school the year he was born. Life is REALLY not fair.