Starring:
Song Il Gook as Harry / Kim Joo Ho
Jang Jin Young as Maria / Yoo So Young
Han Jae Suk as Kang Tae Hyuk
Jung Yoon Jo as Jang Mi Ran
Yoo Sun as Eva / Yoo Moon Young (Maria's sister)
Extended Cast
Hu Joon Ho as James Lee (Maria's teacher / trainer)
Kim Mi Sook as Madame Chae
Kim Seo Ra as Maggie (Harry's aunt)
Lee Mi Young as Jung Soon (Maria and Eva's mother)
Seong Ji Roo as Yoo Sung Shik (Maria and Eva's father)
Kim Sung Kyum as Mr. Kang (Tae Hyuk's father)
Kim Joon Sung as Michael (mafia member)
Choi Ja Hye as Karen / Kim Soo Ji (Harry's sister)
Kim Da Hyun as Andy (Madam Chae's son)
Lee Jae Yong as Jang Tae Sung (Mi Ran's father)
Lee Jin Ah as Reporter Song
Lee Hyun Woo as young Joo Ho
Nam Ji Hyun as young So Young
Park Eun Bin as young Moon Young

This drama is about a female lobbyist dealing with international arms traders. Kang Tae Hyuk is a successor of a main munitions business company in Korea. He is a young businessman with perfect appearance using a refined phraseology. He has an innate ability as a lobbyist and is a master schemer. He plans to sweep over the whole of Asia.

This was a totally rockin' drama. No, one of the best ever. Not a single disappointment to this drama. Well, maybe the length was a little overwhelming. But then that is typical of most Korean dramas. They could have shaved off about 4 episodes I think.

This was not at all what I thought it was about. I really didn't know what a "lobbyist" was actually. I just wanted to see this because Song Il-gook was in it. *Just discovered that he got married this past year. I'm weeping in agony. Why couldn't he have waited for me? I'll be in Korea in a couple of years. He's my age and he's so freakin' fine that he makes my "girly" parts tingle. LOL!*

Okay, okay.....back to the drama itself. This was a high octane drama. Almost every episode....no, EVERY episode was action packed solid. Not a boring drama one bit. And, I'm happy to say it had a surprisingly happy ending. Not the best of happy endings but happy enough to not make me contemplate suicide. (Note: Watched Heaven's Tree again and made it to the fifth episode before I broke down in tears and wailed myself to a double dose of Tylenol from the headache brought on by the horrible torment of sadness. This drama was so sad that when I had watched it the first time.....I cried straight almost a full month. The story is so beautiful and hauntingly sad. And, yes, I know this has nothing to do with the Lobbyist but just wanted to note about the unhappy endings of some dramas that leave you so distraught that suicide seems like a viable option.)

Anyway, this drama is a shoot'em up, suspense, thriller type drama with a romance set into the background. It has a little bit of everything that will keep both genders equally mesmerized in front of their TV's or computers.

Song Il Gook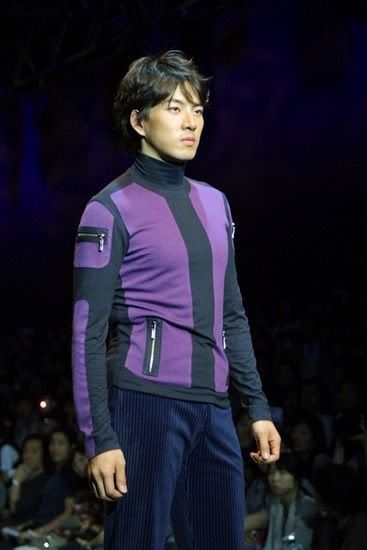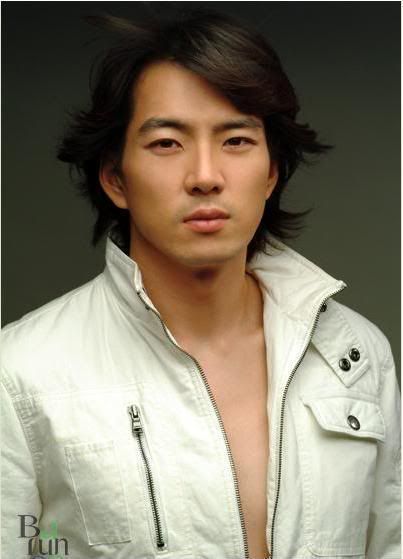 Umm......is he not a delectable speciman of the "almost 40" genre?