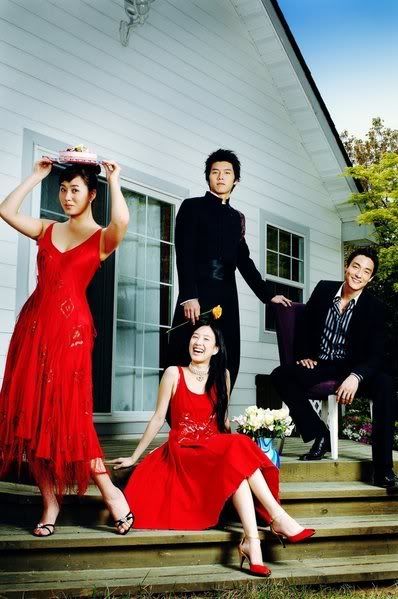 Starring:
Kim Sun Ah as Kim Sam-soon
Hyun Bin as Hyun Jin-heon
Jung Ryu Won as Yoo Hee-jin
Daniel Henney as Dr. Henry Kim
Extended Cast
Kim Ja Ok as Park Bong-sook (Sam-soon's mom)
Lee Ah Hyun as Kim Yi-young (Sam-soon's sister)
Na Moon Hee as Na Hyun-sook (Jin-heon's mom)
Suh Ji Hee as Hyun Mi-joo (Jin-heon's niece)
Yoon Ye Hee as Yoon Hyun-sook
Lee Kyu Han as Min Hyun-woo
Lee Yoon Mi as Jang Chae-ri
Yeo Woon Kye as Ms. Oh
Kwon Hae Hyo as Lee Hyun Moo (chef)
Han Yeo Woon as Lee In-hye
Kim Hyun Jung as Jang Young-ja


Kim Sam Soon (Kim Sun Ah) is a baker who has a talent in making pastries and cakes. On Christmas Eve, she caught her boyfriend, Min Hyun Woo (Lee Kyu Han), cheating on her and breaks up on the same night. On that same night, she accidentally went into the men's restroom and met Hyun Jin Hun (Hyun Bin), a somewhat callous fellow but sometimes considerate guy. By sheer coincidence, Jin Hun needs a baker for his restaurant Bon Appetit and Sam Soon is unemployed. Sam Soon is hired as the restaurant's chief baker and the two fights like cat and dog. Nevertheless, they started to have feeling for each other and Sam Soon agreed to post as Jin Hun's girlfriend so his mother would leave him alone. Things got complicated when Jin Hun's ex-girlfriend Yoo Hee Jin came back from the States intending to win him back.


Episode-by-episode synopses can be found here.


This is an all time favorite of mine. So insanely funny. Kim Sun-ah is the master of comedy. This is my upteenth time to watch this. And for some reason this last time I watched it......Hyun Bin was more attractive than ever. And I will say this......I think he is now on my most favorite list. Why? Maybe I missed something. Or maybe after seeing my "who knows how many" dramas, I've matured in that aspect. Dunno. *shrugs*



If there is any Korean drama to start with, next to Full House, this is the one. You can't go wrong with this one at all. So much hilarity, sense, originality (one of the few that started the gourmet/cooking genre) and real love.



Ohhhh, those kissable Hyun Bin lips. Yep, definitely on my favorite list.



Another reason I really liked this one. The love triangle/quadrangle wasn't intense. The relationships were respectable and real like. A few twists but that was okay.



The best part out of the whole series........watching Kim Sun-ah have English conversations with Daniel Henney. OMG! The most hilarious sh** that I have ever watched. Insane funny.



Hyun Bin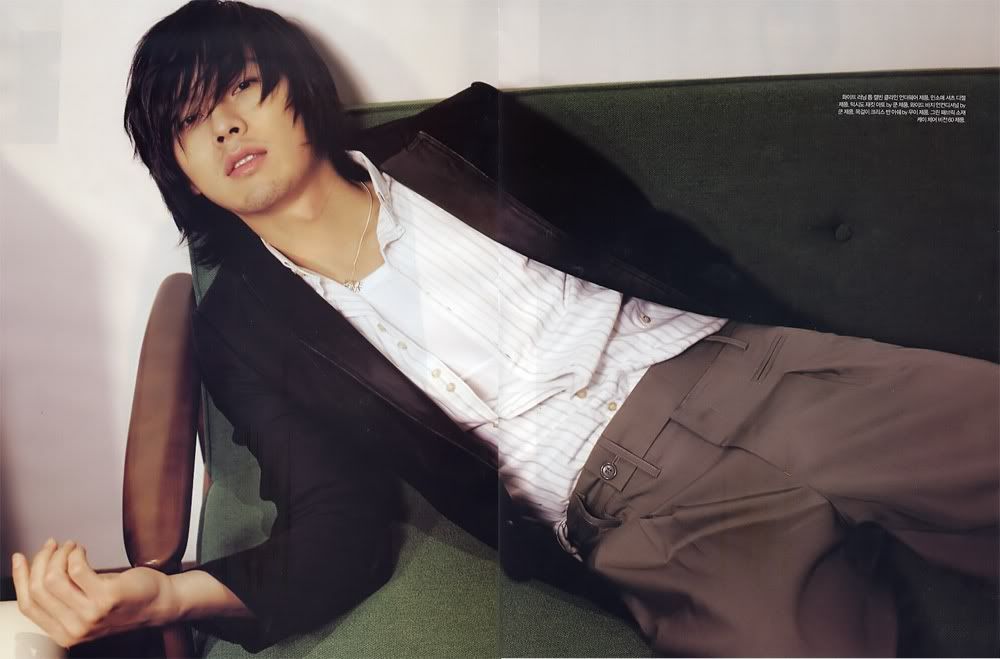 Daniel Henney