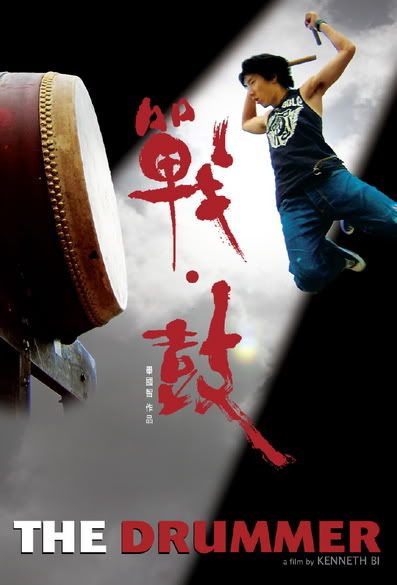 Starring:
Jaycee Chan - Sid
Tony Leung Ka Fai - Kwan
Angelica Lee - Hong Dou
Supporting Roles
Roy Cheung - Ah Chiu
Josie Ho - Sina
Kenneth Tsang - Stephen Ma
Hei-Yi Cheng - Carmen
Ruo-yu Liu - Lan Jie
Chih-chun Huang - Sifu
Glen Chin - Uncle Tak
Ken Lo - Long
Eugenia Yuan - Kwan's wife

Cocky Sid insults Ma in front of the latter's men, leading Ma to demand both of Sid's hands on a platter from Sid's father, Kwan (Tony Leung Ka-fai), who runs a rival gang but owes Ma a favor. Kwan tracks down Sid and dispatches him for safety to Taiwan, in the company of deputy gang leader Chiu (Roy Cheung).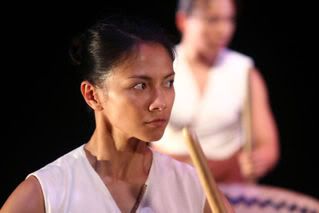 Third reel finds bored Sid and ever-watchful Chiu in a Taiwanese village, above which Sid one day finds a reclusive community of Zen drummers who also practice tai chi and martial arts. Mesmerized by their open-air exercises, Sid asks to join -- and is tentatively accepted. He's equally mesmerized by their most junior member, Hong Dou (Lee Sinje, aka Angelica Lee, from "The Eye"), but she coquettishly snubs him.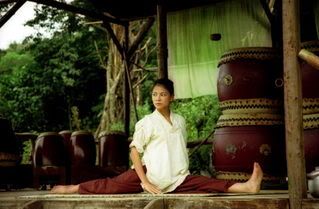 Bi injects a fair measure of light comedy, leavening the gangster material and also making Sid a likeable ne'er-do-well. Latter's inauguration into the live-rough community is handled with charm and humor, and tight editing (with copious fadeouts) keeps things moving along. By never taking itself too seriously, pic manages to stir a spiritual element -- the mystical properties of traditional drumming -- into what is basically a genre movie.



Bravo! Bravo! Bravo! This was an excellent freakin' movie! I was so stupidified. I couldn't believe that Jackie Chan's son could act so admirably. I've seen him act before but it was the usual kung-fu Hong Kong hype. That's okay in itself but this movie was not anything close to the Hong Kong norm, in that their wasn't a bit of martial art action other than Tai-Chi.

This movie was about patience and loving yourself. Sometimes life gives you a door that you wouldn't normally take but sometimes that door is the better door to open even if it leads to climbing your way up than taking the easy way up on an elevator.

You could say this was about drumming but yet......no.

The movie, yes, did get slow sometimes but it was pleasant and I loved the way it flowed. It didn't stop and make you watch a scene for seconds....stop....another pretty scene....stop. Nope. The story started out fast......slowed....but stayed at a good pace...and then climaxed. Wow! Jaycee...I have more respect for you than ever.