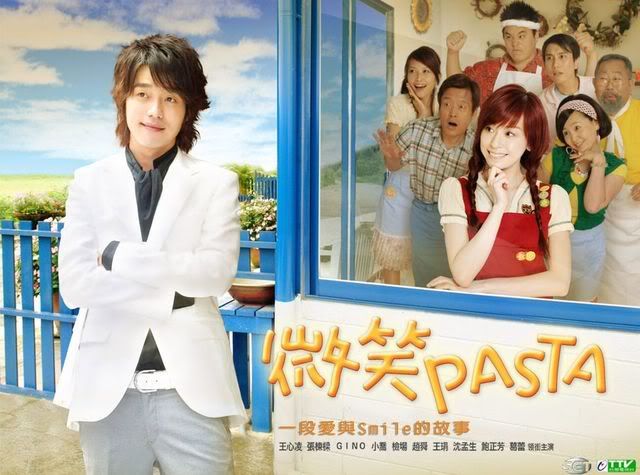 Starring:
Cyndi Wang as Cheng Xiao Shi 成曉詩
Nicholas Teo as He Qun 何群
Gino as He Rui Zhe / Ah Zhe 阿哲
Joyce Zhao as Rita
Jian Chang as Cheng Gang 成剛
Zhao Shun as Cheng Jin 成金
Wang Juan as Chen Lin Ma Li 成林瑪麗
Hu Kang Xing (胡康星) as Cheng Ming 成銘
Song Zhi Ai as Huang Qian Hui 黃千慧
Wu Zhen Ya (吳震亞) as Lei Long 雷龍
Shen Meng Sheng as He Meng Yuan 何孟元
Bao Zheng Fang (鲍正芳) as Bi Li Ling 毕丽铃
Di Zhi Jie as Vincent
Doris Lai as Xiao Rou
Darren as Wei Zai
Ge Lei as principal
Hsu Ke as Liang Liang
Vivienne Lee as Xing Ren Cha 杏仁茶
Ivy Chen as Tian Xin 田欣 (ep 15)
Leon Jay Williams as Xia Tian 夏天 (ep 15)
Pan Yi Jun as Betty (ep 15)
Fang Zi Xuan as Shi Jing Wen (ep 14)

Xiao Shi is a girl who has gone through many short relationships, 17 to be exact, not one lasting more than 3 months hence, she was cursed with a three-month curse. After being dumped by her 17th boyfriend, the world looks grimmer than ever. At that time, a famous idol, He Qun runs past, bumps into Xiao Shi, and they end up "kissing" on the street. Paparazzi swarmed by and to avoid a bad reputation, He Qun's manager declared Xiao Shi as He Qun's girlfriend of one year and fiancée. Thus, a love contract was made. This story is about how the couple learns to like each other after having disagreements in the beginning, as well as fighting the injustices the media throw at them. Will Xiao Shi finally break her 3 month curse?

I watched this again. OMG! I had completely forgotten how much I loved this drama. It has been a long time since I last watched this. So while watching this, it was like watching it all new again. Some pieces I had completely forgotten.

Okay, this is one of my all-time favorites. Damn! I don't remember liking this as much as the first time. Maybe, just maybe, since I had time and no interruptions I was able to fully enjoy the story.

I so loved this soundtrack. I'm downloading it as we speak, this very moment.

Nicholas Teo isn't the most handsome but his character is just so believable that I actually fell hard for him. This character was totally made for him. And now that I know he is cast in the new drama called I Love Shan Bao Mei, I so definitely want to watch it. It didn't seem that intriguing to me the first episode but I will give it a go now. Nicholas Teo is just too cute to pass up. Hehe!

This was supposed to be a sort of remake of Full House (the Bi (Rain) Korean drama). To a degree you can say it was. Rock Star...average girl....promise (contract) to be engaged for a year...eventually they fall in love. This story though had more "kissing" scenes and "confessions of love" which I would have loved to have seen from Rain in Full House. Either way, both dramas ended well with both of them filling my heart with sweetness and fullfillment. *sigh*
Little Turtle


Tears From Polaris
Nicholas Teo