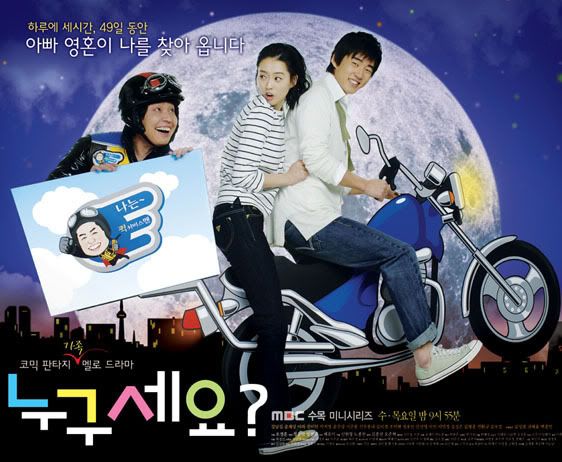 Starring:
Yoon Kye Sang as Cha Seung Hyo
Go Ah Ra as Son Young In
Jin Yi Han as Shim Jae Ha
Kang Nam Gil as Son Il Gun
Kim Sung Eun as Yoon Ha Young
Extended Cast
Lee Un as Kwon Yong Duk
Lee Min Jung as Yang Ji Suk
Park Ji Young as Kim Young Ae
Ahn Sun Young as Secretary Yeo / Yeo Ji Won
Jung Ho Bin as Attorney Yoon / Yoon Hyo Jin
Jo Duk Hyun as Driver Pi
Ki Joo Bong as Choi Chul Soo (Seung Hyo's father)
Kim Mi Kyung as Oh Young Hee (Ho Joong's mother)
Kim Hyung Jung as Bond Trader 1
Jung Hwan Gyu as Bond Trader 2
Yoon Joo Sang as Sa Shin / Death Angel
Sun Woo Yong Nyeo as Geum Nan Hee
Baek Jong Min as Jang Dong Gun
Kim Bo Kang as Choi Ho Joong
Kwon Hae Hyo as funeral counselor
Park Jin Sung
Kim Sung Gi
Park Kwang Jung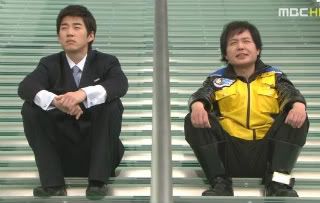 Cha Seung Hyo is an abandoned child who gets adopted in the United States and grows up to be a cold hearted person. Son Il Gun is a father who died, but he left things unfinished with his daughter. In order to make sure that his daughter is provided for he controls Seung Hyo's body for three hours a day for 49 days. He buys his daughter the things he couldn't do when he was alive with Seung Hyo's money. Il Gun's daughter, Young In, is a quick-tempered girl who meets Seung Hyo during her part-time job. At first she has a bad impression of him but she gradually starts to fall for the lonely Seung Hyo who is unable to open up to anyone else because of his bitter past.


Okay, I'm going back to the dramas that I started but didn't finish for some reason or another. This one, well, the first episode....bored me. So, I just skipped to the second episode and started from there. LOL! Well, I must say....I got hooked. OMG! Yoon Kye Sang is one hot tamale!!! Gorgeous is an understatement. Cute...yes!

I laughed and laughed, especially at Seung Hyo's facial expressions as soon as he "changed" into Il Gun. It was hysterical. I can't explain it. You would definitely have to see it to believe it. LOL!

At first, I wasn't sure how the "love story" was going to start out. It seemed the relationship was heading towards Shin Jae Ha. Cute...yes, but we soon come to learn he isn't as innocent as he leads us to believe. Bad guy? Sort of...because we learn that he does have some sort of concious.

I have to admit that I love the "hate turns to love" relationships. Those intrigue me the most.

Must post pics of one of the cutest Koreans ever!!!!

Yoon Kye Sang


This one is like my sooooo favorite pic. Cool and umm.....*blushes*......sexy!