OMG! This was just the most wonderful story EVER. EVER!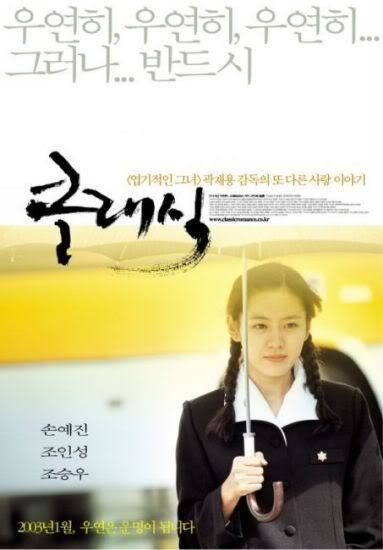 The movie starts out with Ji-hae describing her life to the point she was at. She narrarates the story as she tells us about herself and her mother and we follow along on their journeys to love, friendship, family, and destiny.

Ji-hae's friend is having problems expressing her feelings to the boy (Sang-min is played by Jo In-seoung) she loves, so she asks Ji-hae to write e-mails to him in her name. Her friend not knowing that Ji-hae has a secret crush on him as well.

As the story goes on, Ji-hae finds love letters of her mother's that were stored in a box. Ji-hae reads them and discovers the story of her mother's romance which is remarkably similar to her own circumstances. The story goes to her mother's time and describes the love she had throughout most of the movie. Through many twists and turns, flashbacks and returns, the story unfolds and we discover fate and destiny plays a role in Ji-hae's life.

The story gets 4 stars out of 4. I cried and cried. Went to bed and couldn't stop thinking of it and cried some more. B-E-A-U-T-I-F-U-L!