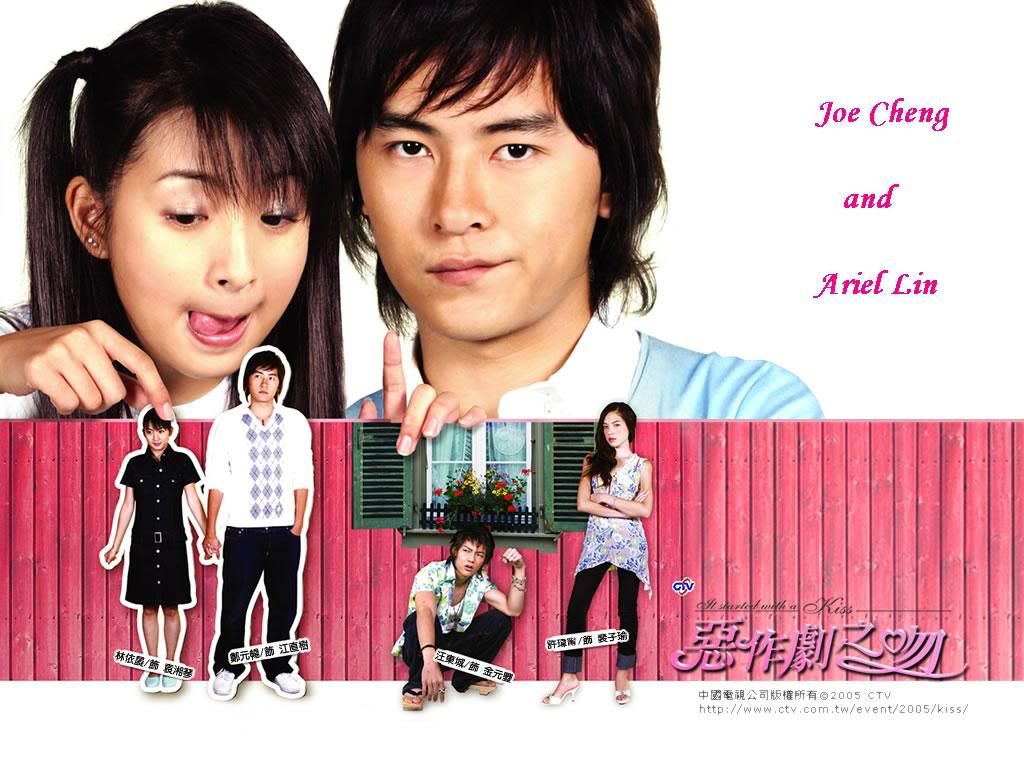 This is probably wasted space and energy typing this. This drama series is one of the most popular and addictive. Starring Joe Cheng (Jiang Zhi Shu) and Ariel Lin (Yuan Xiang Qin), who are probably the most popular of all the Taiwanese actors and actresses. Any Asian fanatic would know these two names immediately. Then you have Xiang Qin's best friend/enamored-boyfriend-wannabe Ah Jin (Jiro Wang). Ah Jin is our comic relief/sincere heart to Xiang Qin. These two together or alone will leave you giggling.

ISWAK is based on a Japanese manga called Itazura na Kiss. Itazura na Kiss is also another live action drama originally made by the Japanese as ISWAK is Taiwanese. ISWAK follows the first half of the manga. With hilarity, naivety, honesty, sincerity, this drama gives everyone what they want and more. Any new Asian drama connoiseur will have this one drama in their collection. Definitely. Follow Xiang Qin's quest to make Zhi Shu fall in love with her. You can't help but fall in love with her.......




They Kiss Again starts up where ISWAK left off...after the wedding. TKA keeps up with the manga and tries end it here. I will say that this one wasn't as good as the first. I felt something was a little missing. Maybe it was Joe Cheng's constant hairstyle changes. Or maybe Ah Jin was mediocre this time. Don't get me wrong, you must watch this. It's good really. Out of four stars, I give it three compared to ISWAK's perfect four. Oh, and the last episode was a little wrong. I hoped that it would deal more with her pregnancy other than her disease. Ah well. Can't always hope for everything.

I wonder if they'll make a third season?

Time for hottie pics....hehe!

Joe Cheng




Oh yummmmmm!



Jiro Wang




OMG! I didn't realize how popular Jiro was. My bad. I did a search on photobucket and there were more pages than my Kame. Wow! Jiro has many dramas under his belt but I haven't seen the others yet. He is in the Taiwan version of Hana Kimi. I've only seen the Japanese version. I haven't decided if I want to see that one yet or not. We'll see................