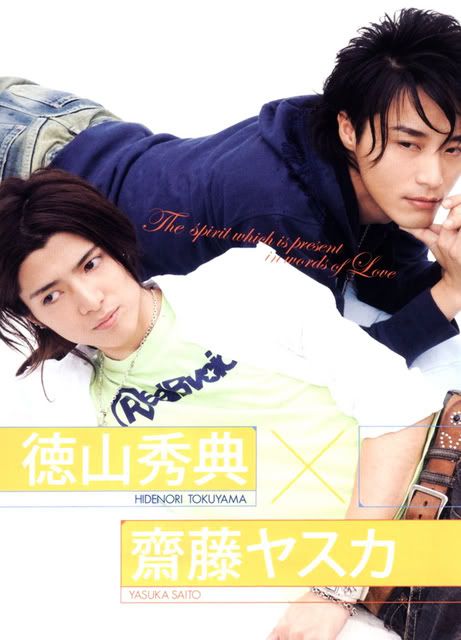 Starring:
Hidenori Tokuyama - Ootani Shinya
Yasuka Saito - Tachibana Miyako
Rinako Matsuoka - Mizusawa Yuki


Ootani and Tachibana have been inseparable since high school. Now that they're in college, they live together, they're happy and everything seems prefect. But their little world is disrupted when they meet an old high school friend, Yuki, who seems to have a crush on Tachibana, making Ootani feel jealous and insecure. Will Tachibana really choose him over a pretty girl?




Omg! Do I love yoai movies? Let me count the ways........

This movie was so wonderful. Gay relationships also have inferiority complexes of their own. This movie showed us that before the two main leads started their relationship that they had other lives as well. Meaning? Before they understood their new found love of the same sex, they once had male/female relationships.

Oonori is insecure of his relationship with Tachibana. Tachibana was once a popular, happy-go-lucky guy who was liked by the girls. Oonori is a silent, tough guy who is in love with Tachibana. Both men have known each since elementary school but have been lovers for at least 4 years.

This movie touches on jealousy, trust, and betrayal issues but the most important factor......true love. This totally touched my heart. I couldn't help but feel for Oonori who had trouble expressing his feelings other than jealousy. This really seemed like a genuine find in how hard it is to keep relationships fresh and alive.

Okay, the kissing scenes were a freakin' real turn on. Two fine guys loving each other. There wasn't any sex scenes or inuendo (well, slightly) so it wasn't a put off. The scenes were sweet and........fascinating! Sugoi!!