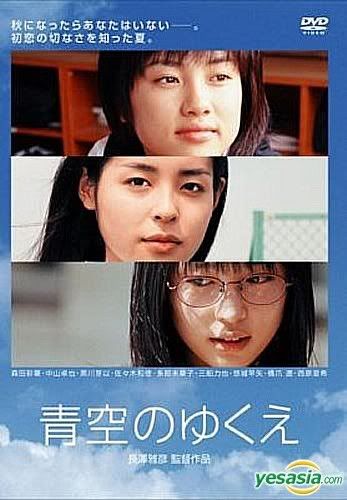 Starring:
Ryo Hashidume - Shinji Yajima
Mei Kurokawa - Alisa Takahashi
Maki Meguro
Rikiya Mifune - Katsuya Yamashita
Ayaka Morita - Yumi Hayami
Takuya Nakayama - Masaki Takahashi
Aki Nishihara - Takako Ichida
Kazunori Sasaki - Yudai Sugihara
Mikako Tabe - Haruna Kawahara
Saya Yuki - Takako Suzuki

Masaki (Takuya Nakayama) is about to move to the U.S. with his parents, much to the dismay of five girls who all like him in different ways. Tomboyish Takako (Saya Yuki) always gives him a hard time; Haruna (Mikako Tabe) is a childhood friend; Alisa (child star Mei Kurokawa) has fancied him since a shopping trip in nearby Shibuya; Naoko (Aki Nishihara) is still readjusting after a long spell in the U.K.; and Yumi (Ayaka Morita, best of all) likes practicing basketball with him at night. All wonder who's his "special" girl, but Masaki isn't saying.

This movie was boooooooooring. I'm surprised I watched the thing. I guess I was hoping for too much. I really felt that since it was sloooooow that it would eventually pick up. I also felt the story was leading to somewhere that is why I hung on till the end.

I will say this much.....we never find out who Masaki really liked. And there was a subplot also that had me wondering when they would disclose the secret to that. Masaki and Haruna had another childhood friend, Shinji. We don't know why they parted but it had something to do with Masaki not "fighting".

This movie just left too much loose ends that left too many holes. No substance. Lots of picture taking, basketball shooting, and text messaging which took up most of this moving. Such a drag.

The part where they have a "send-off" party for Masaki was sweet though. Even had said all the above did make me emotional because I do know what it's like to lose friends from moving great distances. That really touched me when they did that. The time capsule thing too. That was the only part of the whole movie that, I thought, was worthwhile.