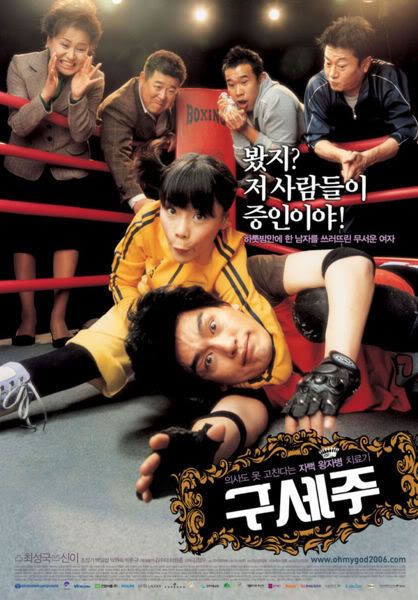 Starring:
Seong-guk Choi ... Im Jungwhan
Yi Shin ... Eun-ju
Il-seob Baek
Won-suk Park
Jun Gyu Park
Sang-ki Jo
Su-mi Kim
Won-jong Lee
Bu-seon Kim
Hyo-eun Hwang

After nine years in college, Im Jung Hwan (Choi Sung Kook) is still nowhere close to graduating - and that's just the way he likes it. He is more than happy taking it easy and living his playboy lifestyle, preying on young innocent college girls. Go Eun Joo (Shin Yi) works as a prosecutor. She is tough, independent and seemingly all the things guys don't look for in a potential girlfriend wife. However, when she lays eyes on Jung Hwan, she can't help herself and falls madly in love with him, and persistently pursues him until she gets what she wants.
Eun Joo ends up with more than she bargained for as their one-night-stand leaves her pregnant with twins! Jung Hwan does the honorable thing and the couple gets married, but he can't give up his old lothario ways, so Eun Joo is forced to take drastic action, and puts her "husband-taming project" into action!


This was quite funny at the beginning. LOL! Eun-ju was a riot. I don't know if I would go that far in trying to get a man....but hey...if someone is willing to do all those crazy shenanigans...GANBATTE!

I have to say that I don't know if I like Choi Seong Guk or not. The character portrayal was really good but there is just something about him that leaves a dead taste in my mouth. Though, his character was seedy, I really don't think a person would be like that.

In all, the movie wasn't all that great even though it was pretty funny. I couldn't really get into it. It was just too farfetched to be believable and Eun-ju was more crazy than a woman in love with her man.