Starring:
Ueno Juri as Noda Megumi aka Nodame (Piano)
Morisako Ei as young Nodame
Tamaki Hiroshi as Chiaki Shinichi (Piano/Violin/Conducting)
Fujita Reo (藤田玲央) as young Chiaki
Eita as Mine Ryutaro (Violin)
Koide Keisuke as Okuyama Masumi (Timpani)
Mizukawa Asami as Miki Kiyora (Violin)
Saeko as Saku Sakura (Contrabass)
Uehara Misa as Tagaya Saiko (Vocal)
Takenaka Naoto as Franz Strezemann (Milch Holstein by Nodame)
Akiyoshi Kumiko as Momodaira Minako
Endo Yuya as Okochi Mamoru (Conducting)
Iwasa Mayuko as Ishikawa Reina (Piano)
Takase Yukina (高瀬友規奈) as Tanaka Makiko (Piano)
Kondo Kouen as Tamaki Keiji (Clarinet)
Sakamoto Makoto as Hashimoto Yohei (Oboe)
Matsuoka Rinako as Suzuki Moe (Flute)
Matsuoka Emiko as Suzuki Kaoru (Clarinet)
Yamanaka Takashi as Iwai Kazushi (Contrabass)
Kobayashi Kinako as Kinjo Shizuka (Viola)
Fukada Aki as Inoue Yuki (Cello)
Kojima Tenten (小嶌天天) as Kanai Kento (Horn)
Inoue Yoshiko (井上佳子) as Suganuma Saya (Vocal)
Ibu Masato as Mine Tatsumi
Nishimura Masahiko as Tanioka Hajime
Toyohara Kosuke as Eto Kozo
Shiraishi Miho as Eto Kaori
Fukushi Seiji as Kuroki Yasunori (Rising Star: Oboe)
Mukai Osamu as Kikuchi Toru (Rising Star: Cello]
Hashizume Ryo as Kimura Tomohito (Rising Star: Violin)
Namioka Kazuki as Katayama (Rising Star: Horn)
Sakurai Chizu as Aizawa Maiko (Rising Star: Flute)
Kimura Ryo as Takahashi Noriyuki (RS: Violin - new concert master)
Kuroda Chieko as Miyoshi Seiko (Chiaki's mom)
Hatano Hiroko as Kawano Keeko
Oikawa Mitsuhiro as Sakuma Manabu
Kichise Michiko as Elise
Ito Takahiro as Segawa Yuto (Nodame's childhood piano classmate)
Ogawa Koki (小川光樹) as young Segawa
Zdenek Macal as Sebastino Vieira
John Hesse as Kyle Dune (Kiyora's professor)
Manuel Doncel as Professor Auclair (Judge in Maradona Competition)
Iwamatsu Ryo as Noda Tatsuo (Nodame's dad)
Miyazaki Yoshiko as Noda Yoko (Nodame's mom)
Betto Yuki (別當優輝) as Noda Yoshitaka (Nodame's brother)
Eto Kansai (江藤漢斉) as Noda Saburo (Nodame's grandpa)
Ohkata Hisako (大方斐紗子) as Noda Shizuyo (Nodame's grandma)
Yashiba Toshihiro as Momogaoka teacher
Masuda Keita
Nagaoka Mami (photo stills)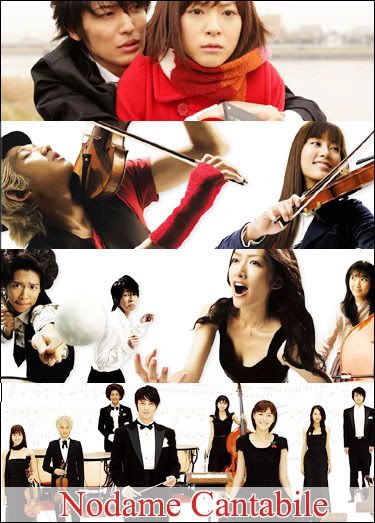 Based on the hit comic book by Tomoko Ninomiya, this is a fun-filled quirky romantic story of two very opposite people.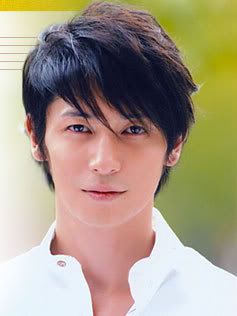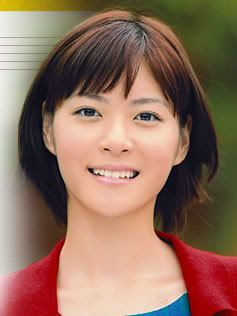 Megumi Noda, or "Nodame" is a piano student at Momogaoka College of Music. An extremely talented pianist who wants to be a kindergarten teacher, she prefers playing by ear rather than reading the music score. She is messy and disorganized, takes baths several days apart and loves to eat, sometimes stealing her friend's lunchbox when it is filled with delicacies.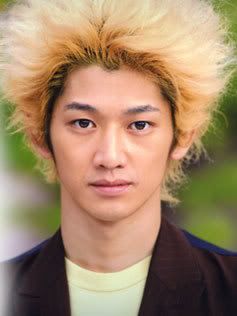 Shinichi Chiaki, is Momogaoka's top student. Born into a musical family, he is talented in piano and violin and has secret ambitions to become a conductor. An arrogant multi-lingual perfectionist who once lived abroad in the music capitals of the world as a young boy, he feels mired in Japan because of a childhood phobia.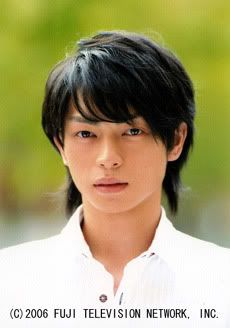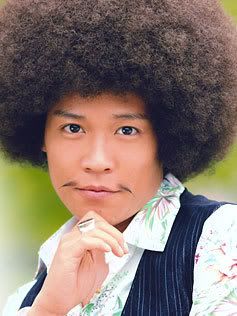 They meet by accident. Nodame quickly falls in love, but it takes much longer for Chiaki to even begin to appreciate Nodame's unusual qualities. Their relationship causes them both to develop and grow. Because of Nodame, Chiaki got the opportunity to lead a student orchestra and begins to have a broader appreciation of people's musical abilities. Because of Chiaki, Nodame faces her fears and enters a piano competition. Opportunities open up as both begin taking risks, stretching themselves far more than they ever thought possible.

I'm crying right now. This is my second time to watch this drama. I finally got the nerve to download the series and specials associated with NC. I'm not crying because this was sad because it had to end. I'm not crying because I'm so happy for Nodame and Chiaki. I'm crying because I remembered that feeling I had when I first watched this. The music, the actors, the story. *The tears won't stop......* I'm crying because I fell in love............

This drama will always be my first love. It really wasn't my first "drama" because the Coffee Prince was the first ever. But it was this drama that sucked me in hook, line and sinker. I was captivated. Tamaki Hiroshi was just the most gorgeous man I had ever seen. This drama was so entertaining. I wanted more and was so happy they made specials to finish it off even though the manga is still being written. *Which reminds me that I need to read the latest chapters........*

My heart aches. I've moved on to new drama's and movies. And when I decided to go back and watch this again I didn't realize all the famous actors and actresses that were in this. Yes, I new Hiroshi-kun, Juri-chan, and Eita-kun were in this but as the faces flashed by my mouth opened and dropped, then closed and smiled. Going back to the day when I decided to watch this drama, I was a newbie to Asian culture and the language. My only reference was the anime Naruto. LOL!

I cry because this drama will never tire me out. This was a masterpiece in my heart. There will never be one that can top this. Oh, there have been several close calls but nothing will overtake this one.

Everyone should watch this drama....over and over and over and over again. The music is breathtaking. I can sit and listen to it for hours and dream of Chiaki-kun. *sigh*

I dearly hope that they will make a second season because Nodame and Chiaki's story isn't over yet.......................