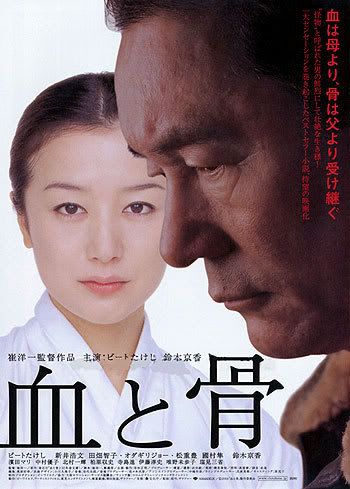 Starring:
Takeshi Kitano - Joon-pyong Kim
Hirofumi Arai - Masao Kim
Tomoko Tabata - Hanako Kim
Joe Odagiri - Takeshi Park
Kyoka Suzuki - Yong-hee Lee
Yuko Nakamura - Kiyoko Yamanashi
Jae Baxley - Fight Spectator
Mari Hamada - Sadako Toritani
Atsushi Ito - Yong-il / Young Joon-pyong
Shuuji Kashiwabara - San-myung Jang
Kazuki Kitamura - Yoshio Motoyama
Jun Kunimura - Yong-sang Jo
Yutaka Matsushige - Nobuyoshi Ko
Naoyuki Morita - Young Masao
Mami Nakamura - Sanae Otani
Takashi Nishina - Yong-su Kim
Kozo Sato - Tae-su Kim
Sansei Shiomi - Sung-ki Kim
Miako Tadano - Chun-mi Kim
Susumu Terajima - Hee-bom Park




Blood and Bones painstakingly describes the life of infamy lead by Kim Shun-Pei, an unskilled laborer from Cheju, an isolated island in the far South of Korea, from his arrival in Osaka in 1923, full of dreams and ambitions, for lack of more distinctive qualities, to his unmourned death in North Korea. Expatriated into Japan during the era of its colonial rule over the peninsula, he seems to be seeing/seeking (as do his compatriots) a land of opportunities for fortune, fame (to a lesser extent) and prior to these fantasies, work.

But unlike his fellow immigrants, Kim is a man who knows no law but the one dictated by his own iron will, and hardly any other means of expression than his two fists and his rage, with which he will establish his authority over the small community of his peers, a silent diaspora scattered in a few alleys that will remain their horizon for the rest of the film.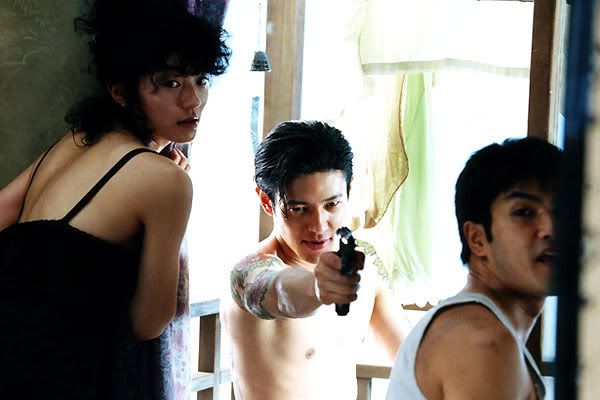 This was an excellent movie! Kitano Takeshi was awesome as the abusive, controlling father.

I've read that this movie was critiqued for the "abuse" towards Koreans in Japan during Japan's occupation of Korea. I didn't see that in this movie. What I saw was a normal reaction to how ANY ethnicity would react if a father who was the way he was would respond. Black, White, Asian, Mexican, Persian, etc...if were put about in those types of conditions, I would believe, would react the same as the Koreans did during that time.

I didn't even see a "Japanese" person depicted (even though the Koreans were actually Japanese actors) in the movie. It was all about the Koreans and how a family and the people involved in that family lived, loved, and learned and reacted to the man who took what he wanted and gave nothing back.

It was definitely a sad movie. There wasn't a single happy moment during the whole movie. I would hope they would have a part two of the movie because I'd like to see how the rest of the "children" became and how Masao lived after his father moved back to North Korea.

Oh yeah, Odagiri Joe was in it!! His part was quite big for the only 20 minutes he had in the whole movie. He was the first born son who was conceived out of rape. He was actually the most loving of the children especially towards Masao.

I wouldn't recommend this movie to everyone. Some serious mature scenes in this movie (yeah, I mean sex!) that was kind of gross since it was of the "old man". Ick!

Arai Hirofumi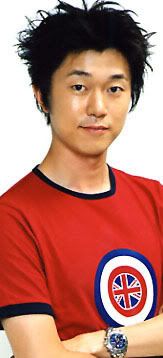 I cannot believe I have not a single picture of Hirofumi-kun in any of my other previous posts of his movies. WTH? So here I go. He doesn't have the classic idol looks but he's cute in his own right. That Korean in him gives him a distinctive look that I really like. He can play tough guy or sweet guy...it works both ways for him. *muah!*