Starring:
Tanaka Misako as Sakurai Harue (46)
Tamayama Tetsuji as Sakurai Tatsuya (24)
Izumisawa Yuuki as Young Sakurai Tatsuya
Kuninaka Ryoko as Tamura Chisato (24)
Hayami Mokomichi as Sakurai Riku (22)
Hirota Ryohei as Young Sakurai Riku
Nakao Akiyoshi as Sakurai Junpei (20)
Namase Katsuhisa Noguchi Hideki (46)
Asami Reina as Kudo Ai (22)
Akai Hidekazu as Sakurai Tsutomu
Iwasa Mayuko as Aizawa Miyuki
Kaneda Akio as Yamaguchi, Tatsuya's Boss
Tsubota Hideo as Higashi
Mizushima Hiro as Yoshi
Otomo Minami as Tsukahara Saori
Takeuchi Miyako as Toda Yumiko
Yamashita Yuko as Nomura Megumi
Miya Naoko as Nishihara Kyoko
Matsuda Kazusa as Keiko
Okamoto Aya as Yoshihara Rie (ep1) / Aki (ep1&8)
Takabayashi Yukiko as Rie's mother (ep1)
Hasegawa Tomoharu as Morimura
Yajima Kenichi as Aizawa Miyuki's father
Uemura Kyoko as Tamura Fusako
Kadono Takuzo as Tamura Shougo
Ishiguro Hideo as Tamura Kei
Okamoto Nobuto
Kuranuki Masahiro
Murakami Tomoko (ep05)
Enari Kazuki (ep09)

Tanaka Misako stars as a woman struggling to raise her three sons - played by Tamayama Tetsuji, Hayami Mokomichi and Nakao Akiyoshi - after her husband dies. Kuninaka Ryoko will appear as Tamayama's girlfriend, Chisato.

They don't know when to stop, and live life to the full—meet the never-a-dull-moment Sakurai family, where nobody holds their feelings back. Returning to serial drama for the first time in five years, Misako Tanaka and the three hyperactive sons provide a story with a heartbeat. Sakurai Harue (Tanaka) who has brought up her sons alone after her husband died, is absolutely hopeless at running a household. Her eldest, stickler Tatsuya (Tamayama), does the job in her place while keeping younger brothers Riku (Hayami), and Junpei (Nakao) firmly in line. The sparks are constantly flying, but that's the way it goes in this home. Tatsuya, a serious-minded advertising agency worker, and his brothers, an easy-going swimming instructor and rather naïve student, are three good-lookers who, along with their useless live-wire of a mother, keep getting into all sorts of scrapes—in love and at work. This is the Sakurai household, where everything hangs loose and everyone always speaks their mind. Tanaka says she really loves this 'perfect family.' They are sure to win your hearts too!

They won my heart. OMG! I loved this drama so much that I stayed up till midnight to watch the entire freakin' series in one day. As the oldest of 3 siblings, I really related to Tatsuya. I cried out of happiness from this show. I actually went to bed thinking that I wanted to write letters to my younger sister and brother and thank them for being my siblings. Geez, I'm starting to tear up already. This show wasn't tiring to watch. It was paced well enough to keep my interest and wasn't drawn out like a Korean drama and wasn't boring like most serious Japanese dramas. Totally recommend this one to anyone. And if you have a siblings, you'll see some type of correlation to your own relationship to your own familly.

Tamayama Tetsuji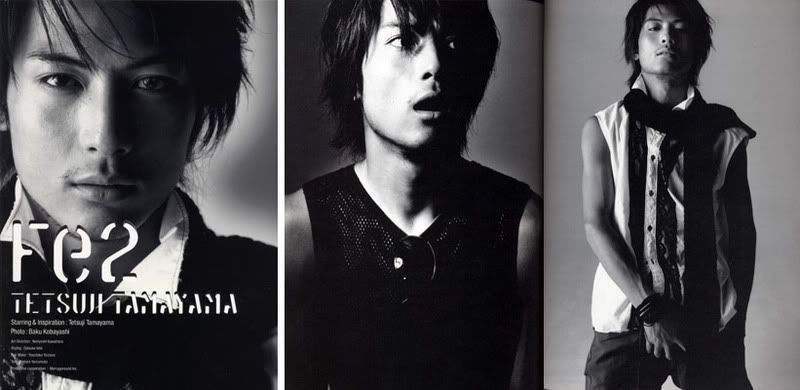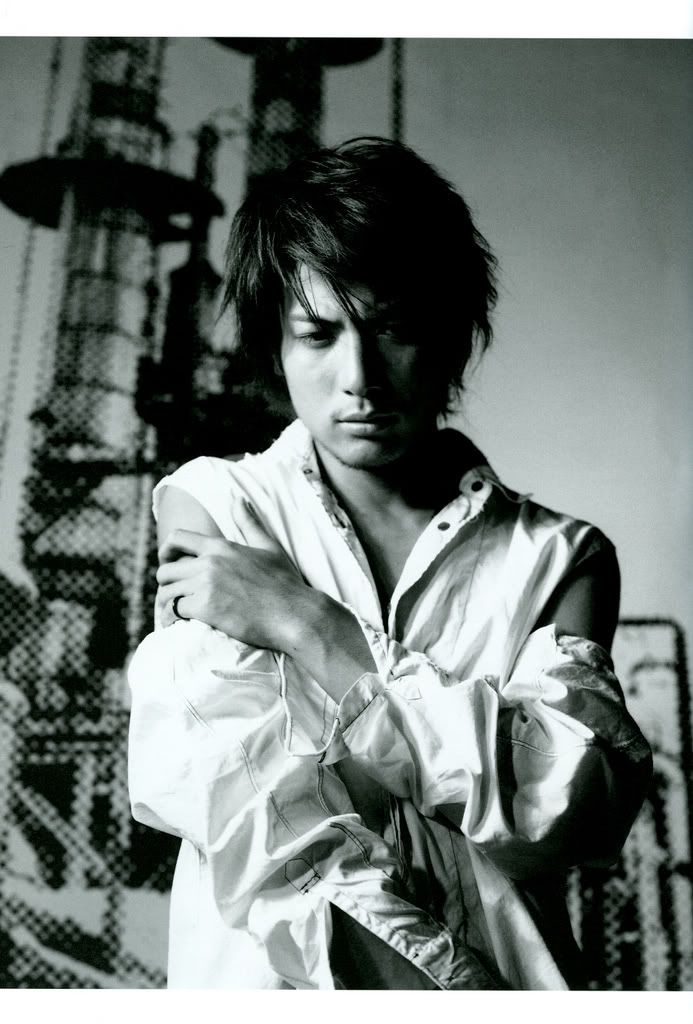 I don't know what to say about Tetsuji-kun. Why are Japanese men so freakin' fine? Why? Tetsuji-san is gorgeous. *kawaii* First, I fell for his character and then everything else fell into place. I want to lick him like a lollipop..........

I was happy to see Mokomichi-kun (Absolute Boyfriend/Zettai Kareshi) in this. His looks are so dreamy. *sigh* Dang, he's soooooo tall. Hiro-kun was in this as well. His role was terribly limited and he didn't look anything like he does now. Who would have thought he would have become the hunk he is now. Whoa! Then there is Hideo-kun...his new drama Gokusen 3 is out as well. And, he too, was totally different looking. Well, in Gokusen 3 his hair is bleached white..so that does make a dramatic difference. LOL!