YANKUMI IS BACK!

I can never get tired of this show. I've only seen the first episode so far. There are only 2 episodes shown so far that I know of. It's only been out less than a month, so we Americans and other countries have to wait patiently for private fansubs to get those things taken care of for us Asian drama junkies, ya know?

I will have to say so far, from just the first episode, the first episode starts out with the same recipe as the two other seasons. First you start out with class 3-D of rebels, mix in uncaring teachers, add one head teacher, add one teacher who was raised by a yakuza, and then bake for an hour of laughs and sentiment.

This years class this time has two leaders of one class. So what does that mean? You have two gangs of hormonal male teens vying for attention and head honcho.



On a personal note, the actor playing Ogata Yamato looks almost exactly like Akanishi Jin of KAT-TUN!!!!! For those don't know, Akanishi Jin was in the second season, Gokusen 2! "Kawaii!!"

Class 3D
Miura Haruma as Kazama Ren
Takaki Yuya as Ogata Yamato
Ishiguro Hideo as Honjo Kengo
Kiriyama Akito as Kuraki Satoru
Nakama Junta as Ichimura Rikiya
Miura Shohei as Kamiya Shunsuke

Blast to the Past...Gokusen 2...
Kamenashi Kazuya as Odagiri Ryu
Akanishi Jin as Yabuki Hayato
Hayami Mokomichi as Tsuchiya Hikaru
Koike Teppei as Takeda Keita
Koide Keisuke as Hyuuga Kosuke

...Gokusen...
Matsumoto Jun as Sawada Shin
Oguri Shun as "Uchi" / Uchiyama Haruhiko
Matsuyama Kenichi as Mori Kenichi
Ishigaki Yuma as Minami Youichi

Miura Haruma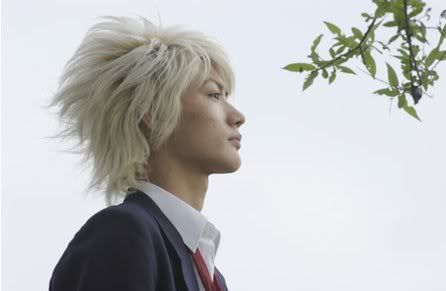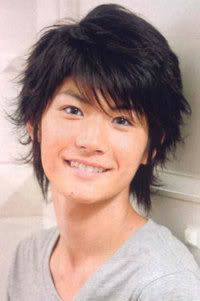 Takaki Yuya