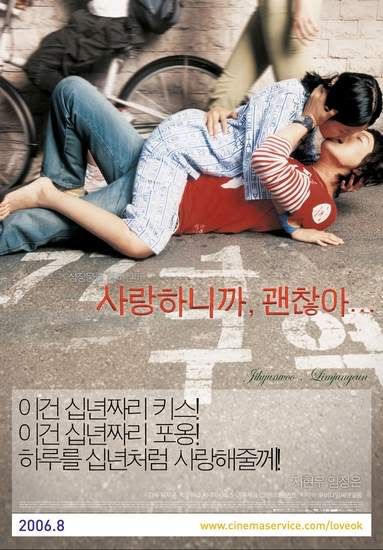 Starring:
Ji Hyun-woo - Kang Min-hyuk
Lim Jeong-eun - Han Mi-hyun

It's school festival day and Min-hyuk is busy dancing and singing. However, it is not the stage but a toilet that binds his destiny. He is bewitched by a daring high school girl, Mi-hyun, who comes into the men's room because the women's room is full. From that day on, Min-hyuk woos her, escorts her home at night, stuffs her locker with roses, and clears passages for her in the morning after a snow fall. For all his efforts, he doesn't get much more than a tender glance from Mi-hyun. When she suddenly vanishes "sorry" are the only words she leaves behind.....

It was too early in the day for me to watch this. You don't want to start out your day with blood shot eyes which are swollen and puff, a runny nose, and tear stains down your face. Nope, nope, nope. This movie was beautiful. Many questions to ask yourself, how do you cope if you knew the person you loved most was going to die? How do you act towards that person you love who is going to die? All I know is...is that I want to go out like Mi-hyun did. It was so beautiful....gah! The tears are forming again. I just totally, really loved this movie...just not at 7am.


Ji Hyun Woo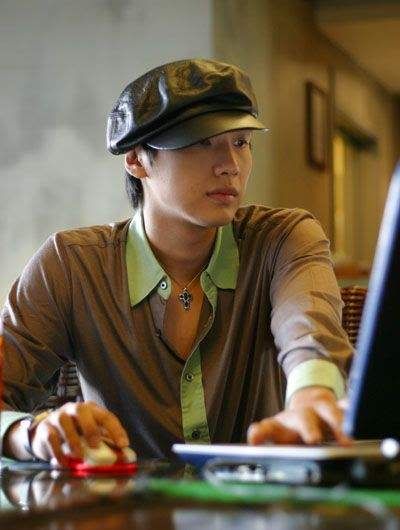 This isn't the first time I've seen this Rain look-a-like. Oh yeah he does in the innocent, cute way. It's scary how some of their expressions are identical. I first noticed him in Over the Rainbow. I didn't watch the complete series only because the story was soooooo drawn out, I couldn't take it anymore and cheated and watched the last episode. LOL! My bad. The boy can dance.................