Starring:
Ella as Lu Rui Xi 盧瑞莃 (Ashiya Mizuki)
Wu Chun as Zuo Yi Quan 左以泉 (Sano Izumi)
Jiro Wang as Jin Xiu Yi 金秀伊 (Nakatsu Shuichi)
Tang Yu Zhe as Liang Si Nan 梁思南 (Nanba Minami)
Xie Zheng Hao as Guan Ri Hui 關日輝 (Sekime Kyogo)
Chen Wen Xiang as Jiang Ye Shen 江野伸 (Noe Shinji)
Yang Hao Wei as Li Cheng Yang 李承央 (Nakao Senri)
Xie He Xian as Sima Shu 司馬樹 / Da Shu 大樹 (Kayashima Taiki)
Gong Ji An as Oscar (Himejima Masao)
Ethan Ruan as Shen Le 申樂 (Kagurazaka Makoto)
Tang Zhi Ping as Mei Tian 梅田 (Umeda Hokuto)

After watching a high jump competition on TV, Lu Rui Xi was so inspired by a jumper named Zuo Yi Quan that she decides to transfer to his school, which happened to be an all-boys school; therefore, she disguises herself as a boy to get accepted. At the school, Rui Xi befriends Jin Xiu Yi. One day during a friendly soccer match, Rui Xi is knocked unconscious by Xiu Yi. Quan carries her to the infirmary and realizes that Rui Xi is in fact a girl! However, Quan keeps her identity a secret. At the same time, Xiu Yi starts to question his own sexual orientation when he finds himself having feelings towards Rui Xi.

Okay, I finished this last night at 2am. I had to finish it. It started slow, got better and better and better.....and then the ending sucked. BIG TIME! I was soooo disappointed. Come on. We watch this all the way through, waiting with anticipation for THE kiss. Not accidental, not drunk, and surely not when the other is asleep. It didn't happen at the end and even the reason for keeping her there was stupid. Geez! They could have come up with better.

I'm sticking with the Japanese version. At least, it ended with a kiss.
Damn, I'm pissed. I wasted a good part of my time (could have went to sleep) for nothing. At least Wu Chun got better and better looking as the show went on...hehe!

Wu Chun

Ethan Ruan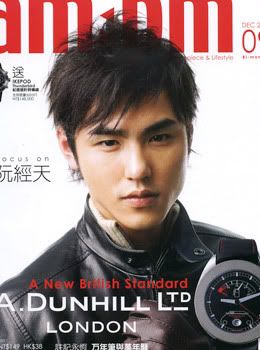 Tang Yu Zhe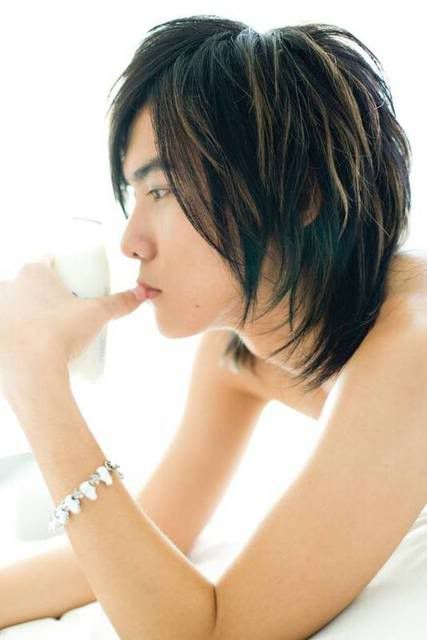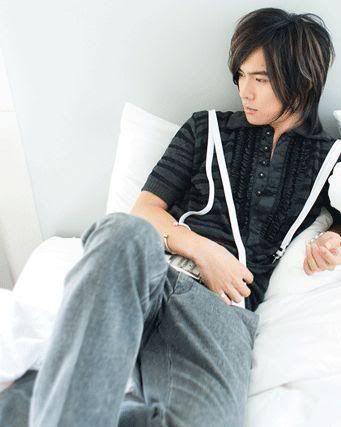 Jiro Wang