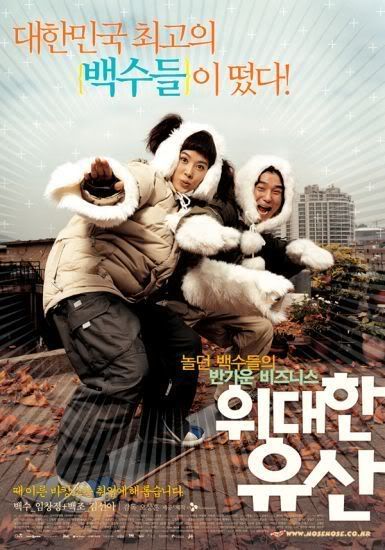 Starring:
Im Chang-jeong~Chang-sik
Kim Seona~Mi-yeoung

Though it appears to be loosely based on Charles Dickens'novel of the same title, O Sanghun's debut film "Great Expectations," is unlike the originally literary masterpiece in that it is a romantic comedy centering on two young unemployed characters: Changsik (played by Im Changjeong) and Miyeong (Kim Seona). Through the surprising interactions of the two penniless bums, the movie takes a unique and contemporary look at life's great coincidences. A psychology-major and graduate of a top-notch college, Changsik always loses money on horse races and receives mistreatment from his sister-in-law, who was actually his elementary school classmate. Unlike her beautiful sister, who is a host on a home shopping network, entertainer hopeful Miyeong idles her time away at the counter of a video shop. Their fortune appears to change drastically when they fatally encounter each other and quarrel over a 100 won coin - a reminder of present Korean society where the number of the young and unemployed exceeds 1 million across the nation. The two soon become the eyewitnesses of a hit-and-run accident caused by the members of a criminal ring. The two are soon tempted to make huge money after hearing the announcement that 5 million won will be given to anyone who witnessed the scene of the car accident which killed old man Hwang.

This was too funny. I highly enjoyed this movie. The premise hooked me and then I couldn't release myself from watching it. You slowly saw the protagonists like each other and eventually turn into love. The best part....when Mi-yeong was on the game show (relative to Who Wants to be a Millionaire) and she calls Chang-sik for the highest tier of money. He not knowing she was live on the broadcast and he inadvertantly confesses to her. The live audience goes quiet. It was a beautiful moment. You couldn't help but *sigh* and *gasp* and expel an "Ohhh!" Then you catch yourself routing for Chang-sik. Really good movie! Truly a feel good movie with a few laughs to keep you attuned to the high jinx.