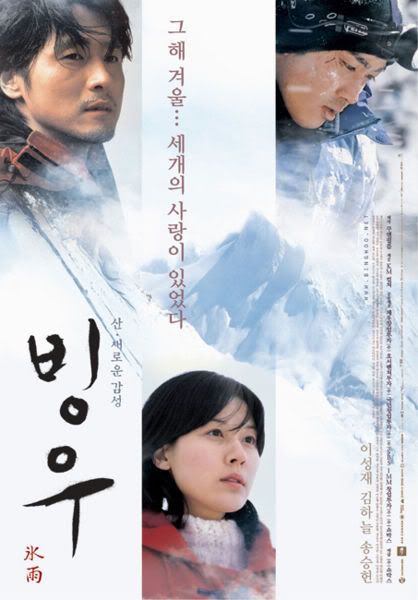 Starring:
Sung-jae Lee ... Kang Joong-hyun
Seung-heon Song ... Han Woo-sung
Ha-Neul Kim ... Kim Kyung-min

Jung Hyoung (Lee Sung-jae) and Woo Sung (Song Seung-hun) got lost in the mountainous region in Alaska with Jung Hyoung even got his leg injured. They keep talking about everything from themselves to their loved ones so as to keep each other awake in an ice cave. Jung Hyoung tells Woo Sung the woman he used to love while Woo Sung unfolds his first love to him. But never have they thought that it is the same woman (Kim Ha-neul) they are talking about.



Never in my wildest imaginations did I think I would come away from this last 20+ minutes of this movie in a weeping mess. I'm still teary-eyed and hiccupping. I haven't cried this hard in a movie since the opening day of Titanic. Sheesh!

Even though I cried like a big wuss, I don't like the idea of the one guy having an affair behind his wife's back. That's all I'm going to say on the topic because I'll throw the whole movie right out the window for those who wish to watch it.

I've read many a review on this movie stating it starts out slow. I didn't think so. I thought it was paced rather well and kept me along for the teary-eyed ride.

This story is based on the old Korean drama standby...the love triangle...except the guys didn't know it at the time until after being trapped up on the snowy mountain where the story begins and ends. The story is based on their stories of Kyung-min, the woman they both love. Trying to stay awake, after a terrible accident, they recount the love of their life not knowing at the time it's the same woman.

Keep the tissue handy because as the story comes to it's climax you'll be a balled up mess. *damn this runny nose and hiccups*

Song Seung Hun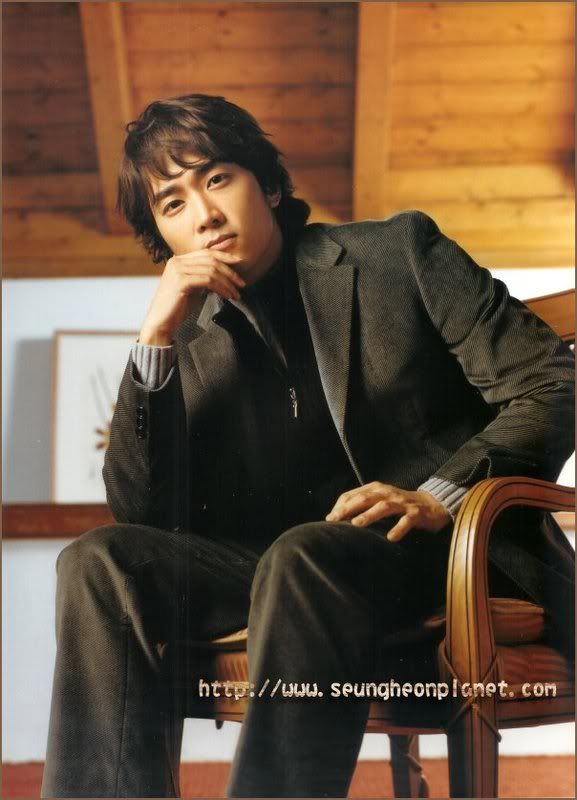 Dang, he looks goooood. Can I eat you up?