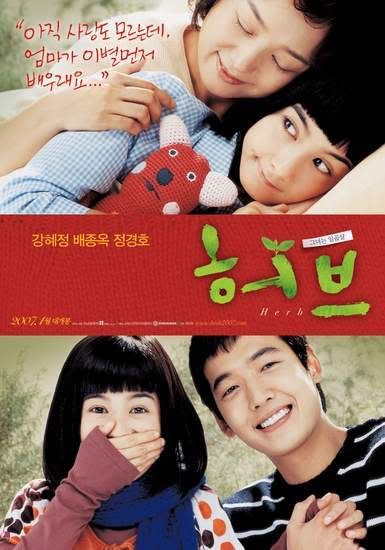 Starring:
Gang Hye Jung - Sang Eun
Bae Jong Ok - Eun's mother
Jung Kyung Ho - Jeong Bom

At first look, Sang Eun is a beautiful and healthy 20-year-old woman, but in reality she has the intelligence of a seven-year-old child. Lovingly cared for by her mother, the simple and sweet Sang Eun sees the world in fairy tale colours.

One day, a Prince Charming comes into her life in the form of policeman Jeong Bom.

Through budding romance and unexpected tragedy, Sang Eun learns to face the world on her own two feet.


How is it that I'm finding all these wonderful movies? I've only found a few duds and most of the crap I have watched I watched prior to starting this blog and have no desire to find them and post how crappy they were. So for now, you'll just have to deal with what I'm watching now. Hehe!

This movie was so touching. You couldn't help but melt towards Sang Eun. Gang Hye Jung mastered that character to perfection. I loved her portrayal immensely. You couldn't help but laugh when she bit into someone who thought she was stupid.

Then there was the realization that Jeong Bom had that he really liked Sang Eun. The different faces of transition from admiration, to disgust, to love that he had to go through just tore my heart up. Then having to deal with the fact that he had to let her go. *tears* That was tough. I don't cry baby movies especially just after watching a funny one isn't in my forte. But I have to say, this was an ingenious movie created to leave you thinking about the handicapped, the slow, the dying. Don't miss this movie. I want you to leave this movie thinking about how you can better the life of the disabled.

Jeong Kyeong Ho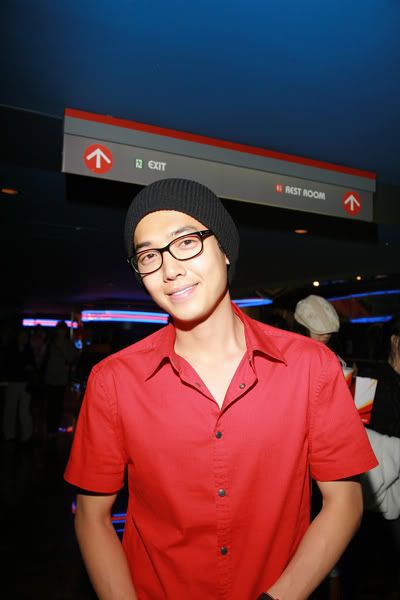 Okay, this guy is good. I love the innocence of his face. But...and that is a big BUT...I noticed he is in a lot of tough guy movies and dramas. I can't wait to see him in them. Time Between Dog and Wolf (with Lee Jun Ki-cutest guy ever!) and Gangster High are now on my list to watch. Woo-hoo!!