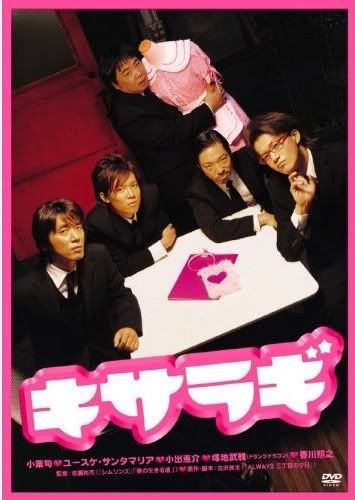 Starring:
Teruyuki Kagawa - Ichigo Musume
Keisuke Koide - Snake
Shun Oguri - Guru
Yusuke Santamaria - Oda Yuji
Muga Tsukaji - Yasuo
Kanako Sakai - Kisaragi Miki

One year after the suicide of C-list model Miki, five of her fans come together for a commemorative meeting: fan club leader Iemoto (Shun Oguri), Oda Yuji (Yusuke Santamaria), Snake (Koide Keisuke), Yasuo (Tsukaji Muga), and Ichigo Musume (Kagawa Teruyuki). Sitting down together for the first time, they reminisce about their idol, wondering how someone so bright and beautiful could have possibly taken her own life. It just doesn't make sense. That's when they reach a revelation - she must have been murdered! The five heatedly discuss her death, expressing their suspicions and weighing the many clues and possibilities. The more they talk, the more the case takes shape in their minds, and the closer they come to the truth..



What is it with all these great freakin' movies? Kisaragi was the most interesting movie I have seen. It's set in one room with 5 guys. It's funny, serious, interactive, and suspenseful.

At first, I really thought this was a bust because Oguri Shun's character seemed dorky but then as the story went on....it all made sense.

The storyline was awesome. I can't say much because then the whole movie would be a waste for you. But I will say that once they came to their final conclusion and it involves Guru. I was in tears because I was sooooo damn happy. Finally, he wasn't the loner but the most valued. If you make it to the end of the movie, which I'm sure you will once you start watching, you'll be just as shocked as I was. It was a lovely story about how even one person can make a wonderful impression when they least thought they did. Totally wonderful movie. One of OS' best!!!!

Oguri Shun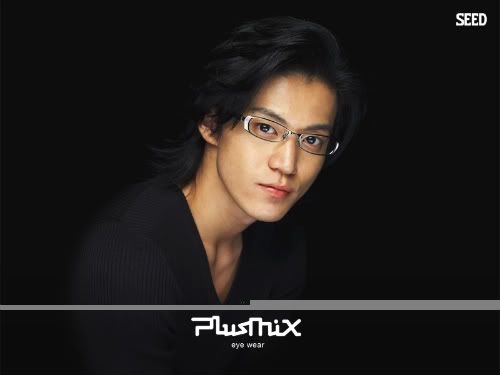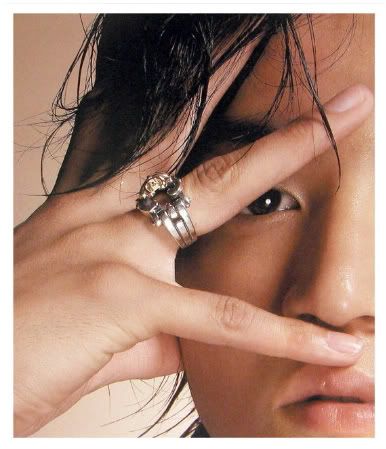 Why are there not enough pics of Koike Keisuke? I've only found so many and that's it! He's such a cutie! Eeeergh! Come on people! Do I have to fly to Japan and take pics myself?