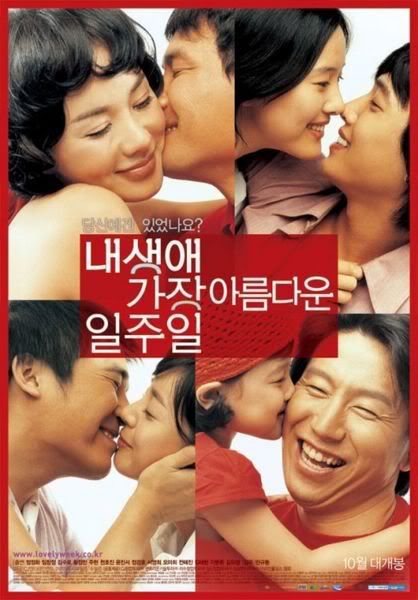 Starring:
Jeong-hwa Eom - Hur Yu-jung
Jeong-min Hwang - Na Do-chul
Kyeong-ho Jeong - Yu Jung-hun
Hyeon Ju - Mr. Kwak
Su-ro Kim - Park Sung-won
Chang Jung Lim - Kim Chang-hoo
Jin-seo Yun - Lim Soo-kyung
Ji-won Ha - Cameo
Hie-bong Jo - Cameo
Se-yeong Lee - Cameo
Hyeon Woo - Cameo
Ho-jin Jeon
Hye-jin Jeon (01/01/1976)
Yi-da Jeon
Tae-hyeon Kim
Yun-seok Kim
Yu-jeong Kim
Mi-hee Oh
Jin-woo Park
Seung-su Ryu
Jin-wook Seo
Yeong-hie Seo
Seong-rok Shin
Hyo-eun Hwang

Chang Hu (Yim Chang Jung) finds himself on the verge of poverty, as he struggles to make ends meet, while keeping his financial difficulties a secret from his dutiful, cheery wife Seon Ae (Seo Yung Hi). Chang Hu is being hassled by Seong Won (Kim Su Ro), an embittered ex-basketball player-turned-debt collector, who is surprised to learn that he's got a six-year-old daughter (the adorable Kim Yu Jeong), who just so happens to be suffering from a life-threatening medical condition. While in the hospital, she's often visited by her "boyfriend", a young boy who turns out to be the son of a sassy divorcee named Yu Jeong (Uhm Jung Hwa, from Singles). While appearing on a television show, the ballsy doctor finds herself butting heads with Detective Nah (Hwang Jung Min, from You Are My Sunshine), a tough-talking, Rambo-loving cop whose experience with the ladies is practically nil. Of course, the bickering twosome soon find they may like each other more than they think.

But that's only half the cast. Yu Jeong's ex-husband is shown to be an uptight music industry big shot named Jo (Chun Ho Jin), who has to confront his gay past head-on when he hires a male housekeeper (Kim Tae Hyun). The film's other two stories include one about nun-in-training Su Gyeong (Yoon Jin Seo) who falls for a fading pop star named Jeong Hun (Jung Kyung Ho), and another tale about an elderly theater owner (Ju Hyun) who takes a shine to the vivacious, but aging actress (Oh Mi Hi), who runs a coffee shop located on his property.

As the film proceeds, the narrative strands begin to cross as the events of each story begin to have consequences for the other characters, all of whom are, in their own way, trying to find happiness in an increasingly uncertain world. Loneliness, unemployment, strained family relations, and impending death are just a few of the not-so-pleasant themes that resonate through many of the tales spun in All For Love.



The premise of this movie was like no other Korean drama/comedy movie. At first, they had several stories that were a collage of scenes and left your brain trying to figure out what goes where, and who belonged to who. But as the movie went about it's business, all the scenes started to mix together and make more sense as you started to relate to what was going on.

I loved how they figured out how to make all the couples and relationships come together. My favorite couple were Su Gyeong (nun to be) and Jeong Hun (pop star). I wasn't too happy how they had this relationship end but the others ended on a better yet happier note.

If you can get past the mosaic of relationships at the beginning, you'll really like this movie. It does take awhile to catch on but the stories come together and you find yourself routing for all or one of the couples. Really nice and sophisticated type movie. Totally wonderful way of putting a movie together. Real cool!