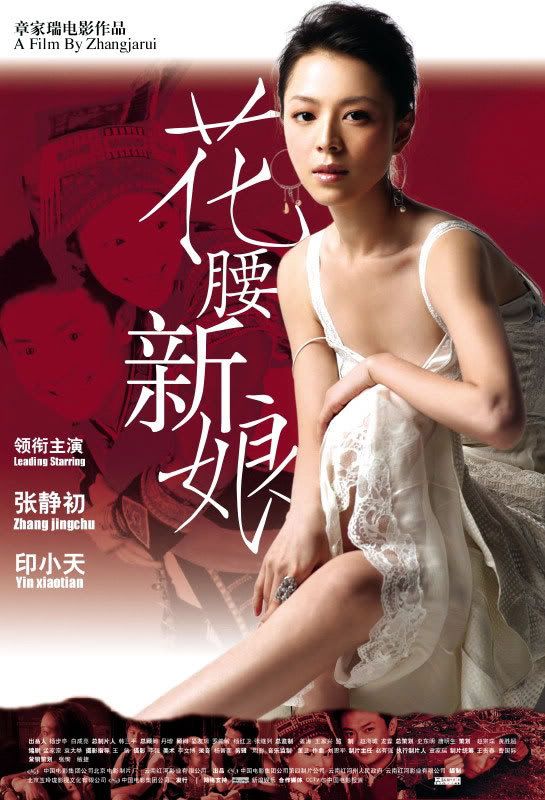 Starring:
Zhang Jingchu
Yin Xiaotian
Cui Zheming

Fengmei and A-Long have recently become a married couple but their Hua Yao Yi minority culture, in China's Yunnan province, dictates they must live separately for three years before the traditional custom of "Returning Home" can be observed for their family.

A-Long is a teacher for the girl's dragon dance team in their village. Fengmei is free-spirited and enjoys her independence and has a habit of driving A-Long crazy. Now, in rebellion of the tradition, she has set her sights on being the "Dragon's Head" leader of A-Long's dance team.

Hua Yao Bride is essentially a film about characters, and not so much about plot, which makes for an unpredictable film-watching experience. While the film adopts some conventional and unadventurous plot structure, the elements themselves are introduced rather haphazardly and some are even left unaddressed and unresolved. But this happens to be a good thing, working positively for the film and lending it a refreshing tone to what could have been a rather bland cinematic experience. Visually, the Yunnanese countryside which forms the backdrop to this story is a stunning part of China and beautiful to look at throughout the film.

The film immediately sets Feng-mei up to be the stubborn but endearing free-spirit. Her cute tantrums and ungraceful "commoner" nature which was a source for most of the humour in the film. Yin Xiaotian, who plays A-Long, does an adequate job of playing the husband who finds that he is unable to control either his wife or really much of anything that happens around him. It was difficult to get into the characters' heads in this film and fully understand their motivations, though apparently getting drunk and dancing on loosely-tiled roofs is the best way to deal with your woes. And why did he pull that TV antenna from his parents' roof anyway?

In all, this was a refreshing movie. I'm usually not for Taiwan or Chinese movies. I don't know why so don't ask. But I thought the synopsis of the movie sounded intriguing so I gave it a go. It was a little different but yet beautiful all the same.