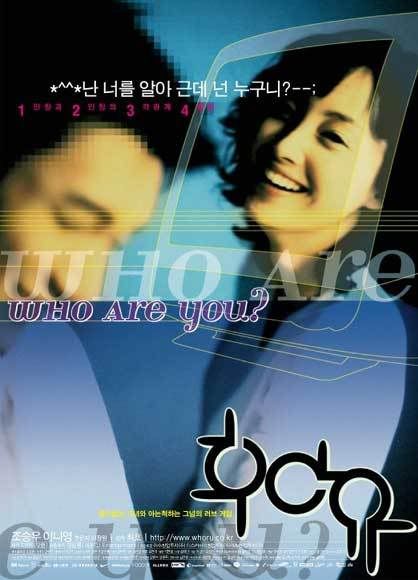 Starring:
Na-yeong Lee - In-ju (Byoree)
Seung-woo Cho - Hyung-tae (Melo)
Eun-ji Jo - Bo-yeoung (Porn Queen)
Jang-won Lee - Nam-hoon (Ergurae)
Hae-il Park
Hyo-eun Hwang

Hyungtae is a game programmer working on the ultimate online dating game. Working 24/7 on the 30th floor of the tallest building in Seoul, the company's future, whether or not it sinks to the bottom depends on the success of the game. Inju, a former champion swimmer, works on the bottom floor at the Sea World aquarium, feeding the fishes and seals. But things are not going well. Hyungtae's company is running out of money, he desperately needs sleep, and a beta-test player with the login name "Byulee" has declared that she hates the game. As for Inju, she's working hard to perform as a mermaid but having trouble holding her breath.

Hyungtae finds out that "Byulee" works in the same building and he sets out to make "Byulee" fall in love with his game and his online character "Mello." "Byulee" is in real life Inju, and when Hyungtae meets Inju, he soon finds that the game is becoming more real than he imagined possible. And for Inju, she finds in "Mello" a perfect partner, but is also attracted to Hyungtae. When and where does the game end and love begin?


I'm so in love with this movie! I loved it, loved it, loved it!

Cho Seung Woo never disappoints! Never...ever....ever.....ever......in a thousand years.

At this moment I'm listening to Delispice's Chau Chau (Chow Chow) the end song during credits. God, I love it! Wow the first Korean rock song I've heard. I've only heard Korean R&B/Hip Hop.

God, I can't think. Living off the 'puter myself, can totally understand how easy it is to believe the other person on the other end is telling the truth. But are they? I can totally understand how much easier it is to tell that other person things you'd never tell your closest friends. I can understand the illusions we put upon ourselves to break the monotony in our lives. So the premise of this movie was really what drew my eye. Well, of course, Cho Seung Woo was a big factor since the man can play any role he puts his mind and body to.

I know many a friend who has made "friends" online, myself included, and have dated people also. It's so much easier to take off the "baggage" we carry upon ourselves and set those aside and actually reveal more about ourselves than most people. We are most apt to show ourselves because we aren't looking into the eyes of the other person who is most able to read our souls. We all have hidden agendas and things we are most afraid of so the internet is the easiest, gentlest way to remove those "monkeys off our backs" and reveal the "skeletons in our closet". Why? Because if we safeguard ourselves, the other person is probably most likely never to see you anyway. Until.........we make that "connection."

This movie touches on those factors but also leads to a love connection in a soft coated way.

We all want someone to truly see us but on the internet are we truly revealing ourselves or the part of the self that has been hidden or never seen?

A very good movie. Enjoyable, romantic, and eye opening if you grasp the undertone of internet connection.