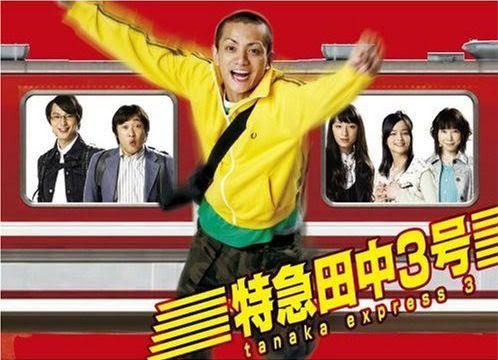 Starring:
Tanaka Koki as Tanaka Ichiro
Tsukamoto Takashi as Hanagata Kei
Akiyama Ryuji as Momoyama Seiji
Kuriyama Chiaki as Meguro Terumi
Kato Rosa as Shibuya Kotone
Hiraiwa Kami as Kojima Riko
Kaito Ken as Makita Joji
Okouchi Nanako as Kato Miharu
Sakamaki Keisuke (坂巻恵介) as Kimura
Minami Shuhei (南周平) as Sasaki
Kimura Ryo as Tanaka Jiro
Endo Kenichi as Tanaka Katsuji
Saito Keiko as Tanaka Shizue
Yoshiyuki Kazuko as Tanaka Haru
Hirooka Yuriko as Momoyama Saori
Omi Toshinori as Momoyama Makoto
Sudo Kentaro (須藤謙太朗) as Momoyama Seitaro
Toyooka Masumi as Izumi
Hashimoto Jun as Master
Takahashi Issei as Mishima Ken
Nozuki Takahiro (野月貴弘) as Tetsu A
Minamida Yusuke (南田裕介) as Tetsu B
Tomikawa Kazuto (富川一人) as Tetsu C

Guests
Takagi Maria (gokon, ep1)
Tachibana Ayano (gokon, ep1)
Yamaguchi Misa (山口美沙) (gokon, ep1)
Tomikawa Kazuhito (ep1)
Tanaka Subaru (田中彗) as Tanaka Ichiro as a child (ep1)
Tanaka Juri (田中樹) as Tanaka Jiro as a child (ep1)
Passion Yara as a worker (ep3-4)
Manami (愛実) as Miki (ep3,4,8,9)
Noguchi Seiko (野口聖古) as Hitomi (ep3,9)
Takahashi Hitomi as Meguro Keiko (ep3,9)
Shitara Osamu (設楽統) as Terumi's father (ep3,8)
Takahashi George (高橋ジョージ) as George (ep3,10)
Harada Fumiaki (原田文明) as Professor Yamakawa (ep4)
Ato Kai as Professor Fujii (ep5)
Kikuchi Kinya as Kodera (ep5)
Denden as Maegi (ep7)
Kinami Haruka as Yoshie (ep7)
Kobayashi Katsuya as Iwashiro (ep7)
Nakagawa Reiji (中川家礼二) as Shimaoka (ep8-10)
Kamenashi Kazuya as Shibahara Toru (ep9)
Yokomi Hirohiko (横見浩彦) as Tetsu (ep10)
Kimura Yuko (木村裕子) as Tetsuko (ep10)

After two years of preparation, Ichiro Tanaka finally enters a university disdained as a third-class one. Out of his ardent desire to become popular with girls, he by chance steps into the world of the railroad "otaku" (commonly called "tetsu"), getting deeply involved in the fascinating railroad world. This drama portrays Ichiro who, together with those lonely "tetsu" guys he meets there who "want to be popular so badly but are not," develops love and friendship and grows mature as a person. --TBS

LOL! I can't believe I loved this drama. The only reason I watched this in the first place was because of Tsukamoto Takashi (*kawaii*). Tanaka Koki was brilliant as the crazy-in-love Ichiro. LOL! This was a sleeper hit with me. I would never have really watched this based on the synopsis. Well, I'm glad I did.

Again, those Japanese and their morals, HAHA! They took the basis of the train system and made it into what we would call a metaphor of life. Every episode based something of how a train works and it's counterparts that would symbolize our daily life and our love. Truly a hit with me.

Okay, and the best part of it was the unknown fact in episode 10......Kame made a guest appearance that I wasn't expecting. *kawaii* So now I had Tanaka Koki, Tsukamoto Takashi and Kamenashi Kazuya to look at. Oh, how my heart trembled with delight.

The first episode took me a good 3 attempts to watch. I'd start and then find something else to watch. The first 10 minutes was really baka. LOL! But again, if I just beared through it, which I did this time, became a wonderful drama/comedy. Tanaka Koki has wonderful comedic timing and that face of his and his expressions were just adorable. (Okay, I wish he didn't pluch his eyebrows because I really don't like that)

This is truly something for everyone to watch. The theme would be......to never give up and when the chips are down to just keep trying and to not stop smiling.

Lovely drama. Wonderful.

Tanaka Koki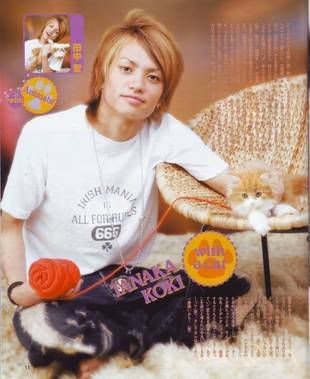 Wow look.....he's so cute with hair. He's really a hottie in disguise! LOL!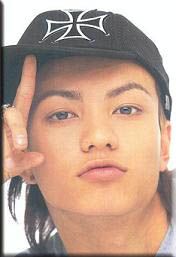 Oh looky....see how much cuter he is with eyebrows! Damn straight....he's hot!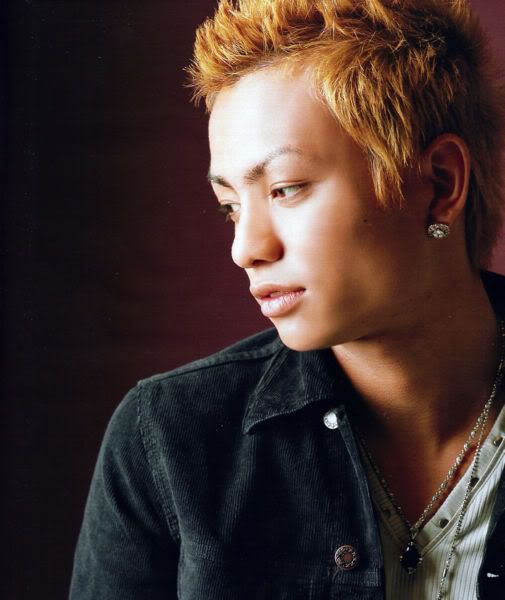 Kamenashi Kazuya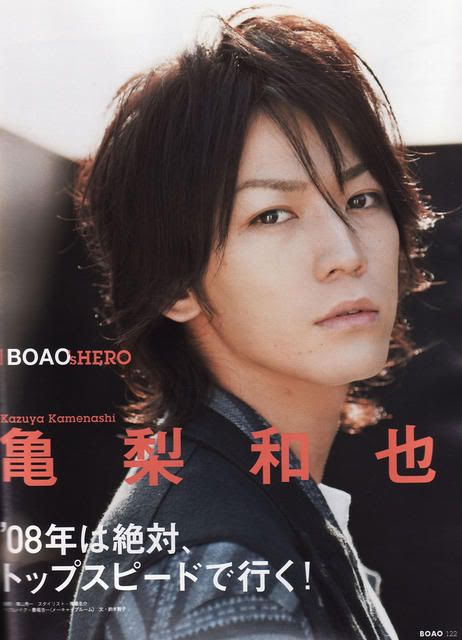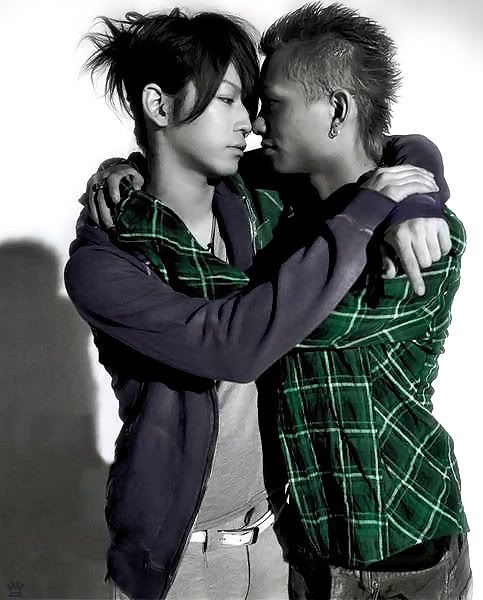 Umm, this like turns me on but yet at the same time.....Kame looks toooooooooo much like a girl. And, umm......that frightens me!