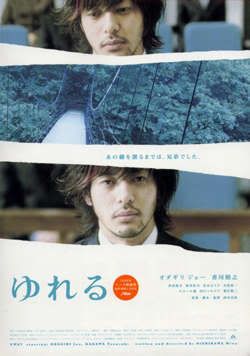 Starring:
Joe Odagiri ... Takeru Hayakawa
Teruyuki Kagawa ... Minoru Hayakawa
Masato Ibu ... Isamu Hayakawa
Hirofumi Arai ... Yohei Okajima
Yoko Maki ... Chieko Kawabata
Keizo Kanie ... Osamu Hayakawa
Yuichi Kimura ... Akihito Maruo
Tomorowo Taguchi ... Judge
Pierre Taki ... Funaki


From the director of Wild Berries and produced by Kore-eda Hirokazu (director of Nobody Knows, After Life and Maborosi) Sway is a tale of two contending brothers.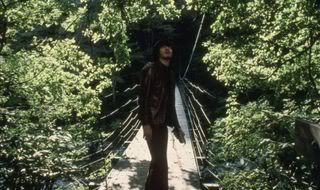 Takeru is a successful photographer living the good life in Tokyo. Reluctantly, he sets off to visit his hometown on the first anniversary of his mother's death.
Stopping in to see his older brother, Minoru, who has taken over the family gas station, he runs into a childhood friend, Chieko, now one of Minoru's employees. The three decide to take a drive to the ravine - a local beauty spot. Walking ahead on his own, Takeru crosses a bridge suspended high above the gorge to search for potential photos. Minoru and Chieko follow moments later but, as they cross, Chieko tumbles off the unsteady bridge into the ravine below. Following Chieko's funeral, Minoru is arrested. With only one witness, Minoru's defense hangs on his brother's testimony.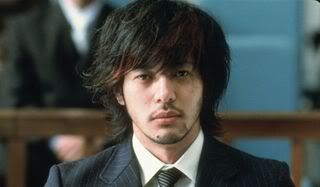 As the trial progresses, it uncovers the gulf of jealousy and resentment that exists between the brothers and Takeru becomes unsure of what he actually saw that day.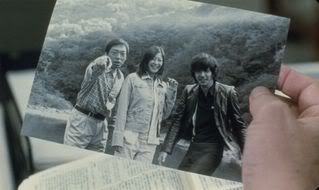 Wow! Do I ever love Odagiri Joe? Let me count the ways......


Another incredible, incredible movie with him in it. This tale of brotherly love and rivalry will be recognized by some. For those of us with siblings, will probably think of the days when you wished you didn't have siblings at all. But yet, without those close to us, we really aren't who we are and don't really exist except to those who love us unconditionally. This is how I see this movie.
Takeru (Joe-san) is the younger brother. He has always looked up to his brother for everything. Where as, Minoru has always taken care of Takeru. Jealousy? Where did it begin? Why? This is what this story is about..........mainly.
I cried at the end. It's hard not to cry when the most gorgeous man alive (one of them anyway) is crying on screen. It really tears at your heart to see a man cry. I'm tellin' ya......
The script is awesome. The cast is awesome. The acting is awesome. This movie is now on my download list...........